Used car salesmen, do you have motorcycles sitting around on your lot that someone traded-in in exchange for a car? Also, don't think a customer will be waltzing on in to take it off your hands anytime soon? Then sell your bike to Sell Us Your Bike and get the used motorcycles off your lot.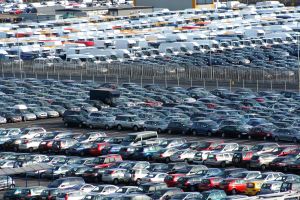 As, one of the largest wholesalers in the entire country, Sell Us Your Bike offers the best possible prices on your used motorcycle. As long as the model was made in at least 2000 we want it. Sell Us Your Bike buys cruisers, sports bikes, custom motorcycles, even ATVs, and snowmobiles. And the best part is, you don't have to leave the lot in order to make the sale – let us come to you and buy your used motorcycle then and there!
Whether you're in Michigan, Illinois, Florida or Texas, Sell Us Your Bike is interested. Sell Us Your Bike has been servicing Florida for quite awhile and buys from all over the state. We are even offering cash deposits on your used motorcycle.
Get Used Motorcycles Off Your Lot In Florida
At Sell Us Your Bike, we are owned and operated by motorcycle professionals. So you know you are dealing with people who understand the business inside and out. Also, if you're eager to get a traded-in motorcycle or two off your used car lot, we're eager to buy it from you. Contact Sell Us Your Bike today! 1-800-963-9216.