Living in Florida can be an exciting experience, especially for those who enjoy riding around the beautiful, scenic state on a motorcycle. Whether you live in Miami, Panama City, Orlando, or even Sarasota, motorcycle riders flood Florida's streets. But, wouldn't you love to sell your old motorcycle, and be able to ride around town on a later model cruiser or sportbike? Sell Us Your Bike makes it easy to sell your old or outdated motorcycle, giving you cash on the spot to put towards your dream bike!
With locations in Michigan, Atlanta, and Florida, Sell Us Your Bike travels throughout the United States hunting for the perfect used Harley Davidson, Kawasaki, Yamaha, or Suzuki bikes to fill their inventory. Looking to sell your motorcycle for quick cash, and don't want to deal with all the hassles and fees of a local classified, or hanging up your phone number for everyone to see? You don't have to do any of that! We will wait for you to contact us, agree upon a price, come to the location of your choice, and pay you cash on the spot for you to put in your pocket!
If Headed to Florida Contact Sell Us Your Bike
Regardless if it is your first time selling a motorcycle in Florida, or if you are a pro, you will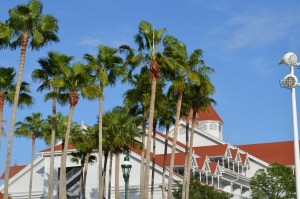 not find another purchaser that will pay what Sell Us Your Bike will pay for your used or outdated motorcycles. We guarantee top dollar when buying your motorcycle.  And to top it all off, we will load it onto our trucks from wherever you want us too! Is it in storage, a garage, with you at work, the grocery store, or school? It doesn't matter; just tell us where to go!
Many Florida motorcycle buyers will try to finagle you down to almost nothing when buying your bike. Because the professional staff at Sell Us Your Bike knows the value of a motorcycle, and what it is truly worth, we will ensure that we agree upon a price that is in your best interest, making sure the deal is fair for both parties. With Sell Us Your Bike, you can't go wrong, no fees, no asterisks, just buying motorcycles and giving you cash for your bike.
Call today to request a quote on the value of your used Kawasaki, Yamaha, Honda, Suzuki, or Harley Davidson motorcycle. 1-800-963-9216 or, fill out our online quote form and someone will contact you.