If you haven't gone on a motorcycle ride through beautiful northern Illinois, then you should consider taking a trip this fall or early next spring.
You may not be aware of all the historical attractions littered throughout the cities of Illinois. From the only home ever owned by Abraham Lincoln to the Illinois Railway Museum, there are plenty of interesting places to visit, with superb scenery to take in along the way!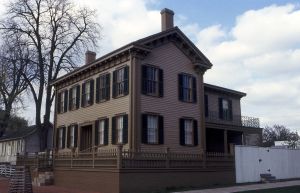 To take one of the more enjoyable motorcycle trips in the entire state, you'll want to start out in Rockton, IL. There you'll get to test out your riding skills early and often as you head over the many hills and twisting, curvy roads from Rockton to Dakota, Illinois and eventually on to Scout Camp Road.
A plethora of trees, deep valleys, and rolling hills make up the sights as you cruise along on your motorcycle. There are some rough patches of land along the way which may be exciting to explore on an ATV or off-road vehicle.
Your 96-mile voyage will close out in Savanna, IL. If you're riding through during the fall months, be sure to check out Savanna's Haunted Forest for hayrides through the Halloween-themed "Dungeon of Doom," or you can just relax along the coast of the mighty Mississippi River.
If you're looking for a used motorcycle buyer, Illinois is a great place to be. Sell Us Your Bike travels from Michigan to Illinois on a regular basis looking for used motorcycles to purchase. If you are looking to sell your old motorcycle, allowing you to upgrade to a newer model, contact us today!