Get A Quote Today!
Call Toll Free at: 1-800-963-9216

---
Shipping arrangements can generally be made when purchasing a vehicle through us.
Please call for terms and price.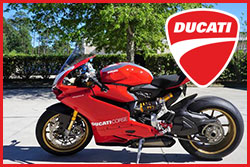 At Sell Us Your Bike we want to buy and we will buy Powersports vehicles nearly 20 old! What we buy and are interested in are all types of motorcycles, ATVs, Personal Watercraft, and even Boats. In addition, if you are looking to sell trailers for Powersports vehicles we are interested as well.
What We Buy:
Street Bikes – 2000 and newer – all models
ATV'S – 2000 and newer
Dirt Bikes – 2000 and newer (Seasonal)
Snowmobiles – 2000 and newer (Seasonal)
Watercraft – 2000 and newer (Seasonal)
We want to buy clean bikes that are ready to go but will consider wrecked and salvaged machines on occasion. In addition, we will also consider current parts for 2000 and newer street bikes – mostly bodywork. When looking to sell your vehicle make sure to add as many details as possible when filling out the quote form. Also, having the proper paperwork for your vehicle will make the transaction easier as well.
We buy from all over the country, from Michigan to Florida, no matter where you live we are interested.