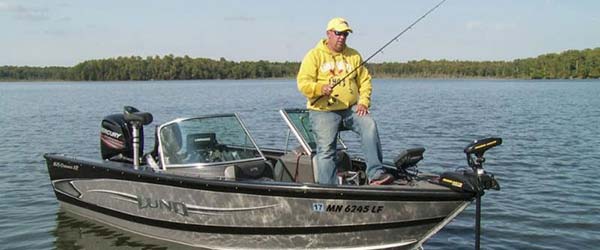 An all purpose boat is great for any type of boat enthusiasts. From the fisherman to the weekend boater, they make great boats for everyone.  An all purpose boat is usually designed with a deeper v-shaped haul. Where a more traditional bass boat does not. In addition, all purpose boats will usually come equipped with windshields as well. Depending on the type, some have a steering wheel, while others just us a tiller.
All Purpose Boats For Fishing or Enjoyment
These type of boats average a 15 to 20-foot length, and can usually around five people. Also, these boats are usually designed for smaller bodies of water with calm weather. The great part is you can use this boat for tubing, skiing, or swimming off of. The versatility of these boats makes then appeal to a lot of boaters. Some of the major brands of these boats include:
Alumacraft
Boston Whaler
Carolina Skiff
Ranger Boats
Starcraft Marine
MirroCraft
Grizzly
Duckworth Boats
Nitro
These are just a few of the many options out there for boats. With such a wide array of activities you can do with an all purpose boat, it is no wonder why they are in high demand.
Selling Your Boat
If you are looking to sell your boat, even if has been damaged in recent storms, we are interested. Our process is simple and hassle free.  We believe in making everything easy for you so you can quickly get the money you deserve. Simply take the time and fill out our online form as detailed as possible.  Once we receive your submission we will respond with a great offer. When the offer is accepted, we will issue you a check and arrange to pick up the boat.
Contact us today, and get the cash you deserve for your boat!