If you're a motorcycle owner contemplating selling a motorcycle in Oklahoma City or Tulsa, Oklahoma but want to first give your bike a proper sendoff before you say goodbye, then you have got to check out the Talimena National Scenic Byway!
At Sell Us Your Bike, we are always getting into our trucks and traveling coast to coast. Looking for people that want to sell motorcycles from Buffalo New York all the way to Seattle, Washington. But, being such big motorcycle enthusiasts at heart, we've developed an interest in finding the best, most exciting routes. Routes all across the United States to pass on to our friends and customers!
Scenic Rides In Tulsa
In Oklahoma, we've found a route that was deemed an official National Scenic Byway by the U.S. Department of Transportation in the Talimena Drive. It's a route that's short but sweet so you don't have to commit a ton of money and time. But the trip can still take in an exhilarating experience!
Heading east from Oklahoma City or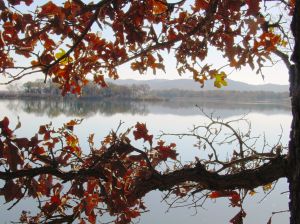 southeast from Tulsa, your journey will begin in the small town of Talihina, OK located right off of US Highway 271. From there you head east out on to State Route 1 where you'll get to witness southeast Oklahoma's beautiful foliage (especially during a Fall ride). Also, venture through the highest point in elevation between the Appalachian and Rocky mountains. The road is littered with steep grades and switchbacks but the speed limit is consistently low. This gives motorcycle owners in Tulsa or Oklahoma City the chance to really bask in the amazing scenery.
In addition to the 22 designated vistas, you'll have the chance to stop at during the route. You will find picnic grounds located in Horsethief Springs or Old Military Road as you ride your motorcycle from Eastern Oklahoma into Western Arkansas. You'll cross the Talimena State Park, where you can give your bike a breather. Also, find a place to hike, look out for wildlife, or even camp!
Enjoy Your Tulsa or Oklahoma City Ride
The journey ends on State Route 8 in Mena, Arkansas, making for a 55-mile route that riders who plan on looking for someone to buy a motorcycle in Tulsa or Oklahoma City will want to cross off their bucket list before they sell their motorcycle in Oklahoma and move on. An autumn trip will give you the opportunity to check out the mesmerizing foliage as the leaves change colors. But a trip during the spring is also recommended, as the surrounding forests at that time are finally returning to their natural green hue.
Once you take the trip, and you'll be happy that you did, hop online and request a quote. We'll be down south soon enough, so it won't be a problem for us to come to your Oklahoma City or Tulsa location. We will buy your motorcycle for cash once a deal is finalized! Contact us, and enjoy the ride!