At some point it will be time for motorcycle owners in Palm Springs, California to sell their motorcycle. When the time comes, wouldn't you want to know you are getting as much cash for your motorcycle as possible? Even if you are not financially struggling, extra money always brings a smile to someones face.
Sell Us Your Bike has been buying motorcycles for sale from residents of Palm Springs, San Diego, Santa Ana, or Oceanside for over 20 years, ensuring that you get the cash you deserve for your motorcycle in California. The process to sell a motorcycle in Palm Springs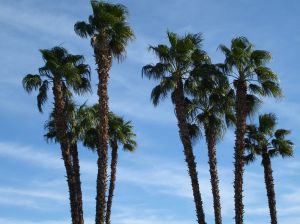 is easy. Simply click here to get started filling out the online quote request form. A team member at Sell Us Your Bike will contact you in a timely manner ensuring you get the best deal for your motorcycle in the Palm Springs/San Diego, California area.
When a team member from Sell Us Your Bike contacts you in response to your motorcycle quote in California, you will discuss the purchase price, pick up location, time and date. After we get off of the phone, we will get a deposit out to you in the mail to secure the purchase of your motorcycle for sale in Palm Springs, California. Upon arrival to pick up your motorcycle in California, we will hand over the remaining balance to you paid in cash for your motorcycle.
We are always looking for a variety of motorcycles in Palm Springs, California. From Yamaha Trikes to Harley Davidson cruisers, we even buy crotch rockets, sport bikes, or ATVs! If you are looking to get cash now in California, be sure to contact the people who are ready to hand it out. Tell us about your motorcycle now and reserve your portion of cash today!
Related Pages:
Buying Motorcycles & Dirt Bikes in California
How to Sell a Motorcycle in California
Motorcycle Buyers in San Diego, California