What type of Bike do you have? Is it a Harley or Honda or is it something less conventional? Maybe it's a custom chopper or a motorcycle with custom paint.
To us, it "does" matter. The things that make motorcycles special can bring you more cash! However, selling them to just any broker might be more difficult.
We are here to make it an easy bike sale.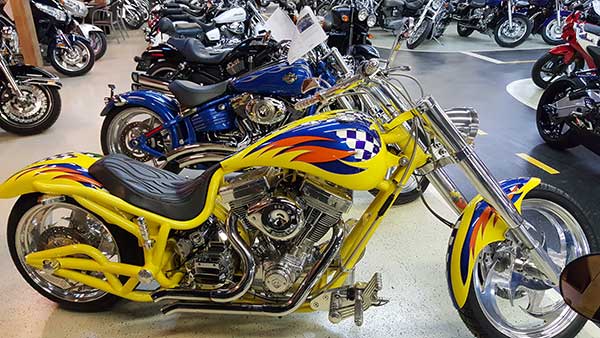 Tell Us About Your Motorcycle for Sale
The devil is in the details, but it can make you more money. With dealers and big bulk motorcycle buyers, it may hurt but not with us. So, before you rumble on, get a Free Quote from the company that gives you more for your motorcycle with a custom paint job or chrome detailing.
When you fill out our form be sure to list anything you feel are assets or feel free to call us at our toll-free number: (800-963-9216). Probably the most import thing is to include a few pictures of your motorcycle from several different angles. That way we can truly make it an easy bike sale … and fast!
Let's Get Started
Just fill out the form below and let's get the ball rolling. When your first thought is "how do I sell my motorcycle," come to us. You're just a day away from securing the cash for it.