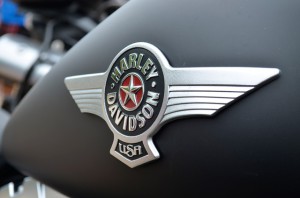 If you are planning to sell your Harley Davidson motorcycle for cash you have come to the right place! Many motorcycle enthusiasts plan on selling an old Harley Davidson motorcycle this year to get the newest model Harley Davidson cruiser on the market.  In addition, we want to help you upgrade your ride in Florida by paying you cash for your gently used Harley Davidson motorcycle.
For over 20 years we have been the leading motorcycle buyer in the state of Florida to those selling a motorcycle in Orlando, selling a motorcycle in Miami, or selling a motorcycle in Sarasota. Also, residents appreciate the fact that they can sell a motorcycle from their couch, without having to meet with tire kickers or strangers looking for a free motorcycle ride. Also, Harley Davidson sellers simply fill out an online quote form, we contact you and agree upon a purchase price, then you check your mailbox for your deposit check. We will come to the location of your choice to pick up your motorcycle whether it be your job, home, or the local market. Whatever we can do to make selling a Harley Davidson in Florida easier for you, we will do it!
How does selling a Harley Davidson motorcycle online in Florida work?
1. Fill out our no-obligation online quote form
2. Wait for us to contact you to discuss purchase price
3. We will send you a deposit check
4. We will come pick up your used Harley Davidson from the location of your choice
5. Then Issue you a check for the remaining balance.
Finally, for more information on selling a Harley Davidson in Florida or to speak with a motorcycle professional today, contact us.