So you've tried selling a motorcycle on classified advertisement websites. You've tried the word-of-mouth strategy and posted your bike on social media sites. You've even tried the old fashioned way of using a newspaper classified. Yet after all this you are still wondering "how can I get a great motorcycle offer in St. Louis, Missouri?" Well, since you've tried every other way in the book, maybe it's time you go with something that works. Or in this case, SOMEONE that works. That someone is Sell Us Your Bike if you're looking for the best motorcycle offers in MO.
St. Louis is a great place to own or ride a motorcycle. But it's also a great place to sell a used motorcycle in Missouri. There are incredible routes for motorcycle owners to ride on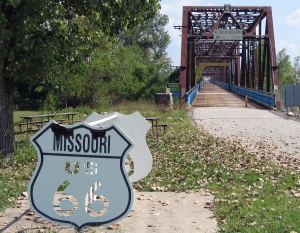 or experience like Missouri Route 86 or the Rolla-Salem Loop. Whether you've gotten the chance to ride these roads or not before you decide you want to sell your motorbike fast in St. Louis is not our business. We're not nosey. We are just always heading to great states like Missouri in search of pre-owned motorcycles and we make the fairest offers on your motorbike when we do.
Once you agree to our offer, people always ask us if they have to ride their used Harley Davidson Cruiser or Yamaha Crotch Rocket up to our Michigan location to complete a sale. We tell them to relax. We pickup used motorcycles in St. Louis, Missouri and anywhere else in the country once this process is completed:
Tell us about your motorcycle
Once you accept, we offer you a deposit so you know we're for real
We pick up your motorcycle and pay you the remaining balance in cash
Now you know the benefits of a 100% free motorcycle quote and how hassle-free it can be to sell a motorcycle to us in Missouri. There is no haggling or any attempt to bring your price down with Sell Us Your Bike. As motorcycle professionals of over 20 years, we'll know what your motorcycle is worth once you tell us about your motorcycle, and we want to make sure you get every penny you deserve for your used bike.
Don't be shy to have a chat with us today. We're excited to help!