Who makes the best offers on used motorcycles in Indiana or Illinois? That's something motorcycle sellers often ask. When selling a motorcycle finding the best offer on a used cruiser, street bike, crotch rocket, or sport bike is top priority. Not only do they want to know who buys used motorcycles, but they want to know who will give them the highest offer to purchase their used motorcycle.
We buy used motorcycles but we don't just buy them, we make the best offers, paying top dollar for a pre-owned cruiser, sport bike, crotch rocket or other street bike. We buy any make or model used motorcycle. If you are selling a used motorcycle in Indiana or Illinois, wouldn't you like a fair offer on your motorcycle?
We personally think it's a waste of time to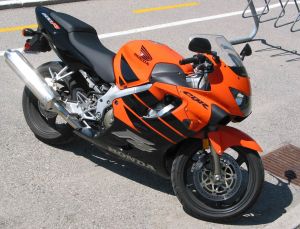 scribble out your bike's information into classified ads or online sites, then have to deal with the aftermath of random strangers such as phone calls that never stop, window shoppers you may not trust, or people who make ridiculously low offers. When you want to sell a used motorcycle in Springfield, Illinois or Fort Wayne, Indiana, you shouldn't have to be the aggressor. You also shouldn't have to settle for low offers because you feel as if your motorcycle is not selling. Let us make the best possible offer, and put cash in your pocket today.
It's time to expand your horizons and lean on Sell Us Your Bike. There are a lot of people looking to buy used motorcycles outside of your local Illinois or Indiana town. All you have to do is tell us more about your used motorcycle.  After all, no one knows more about your motorcycle than you. Once you do that the responsibility is on us.
If you want to sell your motorcycle for cash, that can be arranged once you send your offer request in to us. Once you accept our offer for your motorcycle, we will send you a deposit in the mail before we come pick up your motorcycle at the location of your choice in Indiana or Illinois.
Contact us today if you are looking for someone to make you an offer to buy your motorcycle in Indiana or Illinois. We are always taking trips to Illinois or Indiana to buy used Harley Davidson cruisers or Suzuki crotch rocket sport bikes. We always look for motorcycle sellers in Indiana, too. If you live in either IL or IN find out how much cash we're willing to pay for your pre-owned motorcycle. We make the selling process easy for motorcycle owners across the country. Get a no-obligation quote today and find out for yourself just how easy it is.