We are heading west on I-94 this spring with the goal to get motorcycles off of used car lots. From Detroit, MI to Billings, Montana we are buying motorcycle that people have traded in to purchase a used car. Motorcycles do not belong on car lots, they belong in the hands of those who know about motorcycles…not cars. Sometimes however, a motorcycle rider needs to trade in for a car, so they take less money from a used car lot instead of trading in for cash!
This is what our trip looks like. We will be starting on I-94 in Detroit, Michigan, through Chicago, Wisconsin, Minneapolis, North Dakota, and ending in M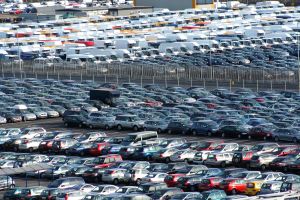 ontana. Along the way we will look for billboards of used car dealerships, and stop and say hello! Of course we will ask about any motorcycles that have been traded in as well. We will offer each car dealership cash for used motorcycles they have on their lot, load the motorcycle in our trailer, and head to the next city.
Of course, if you have a used motorcycle on your lot that somebody has traded in to purchase a used car, you can lead us on a detour. We will be more than happy to make a few extra stops for those who let us know about the used motorcycles they want to sell! So, if you have a used motorcycle, and are looking to get cash for that motorcycle, whether you are a used car dealer or someone looking to get cash to buy a used car, give us a call 1-800-963-9216!