When you are in the beautiful Orlando, Florida, whether as a resident or just for a short time visiting family and heading to Disney World, motorcycles are everywhere! Because of the wonderful weather that Florida brings to Orlando residents, riders are able to ride their motorcycles in Orlando day in and day out. Riding a motorcycle in Orlando everyday can add miles or wear and tear onto your motorcycle. At some point you will make the decision that it is time to sell a motorcycle in Orlando.
When you finally decide to sell a motorcycle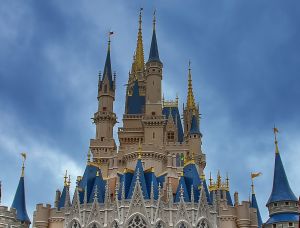 in Orlando, Florida so you can afford to purchase a newer model Harley Davidson cruiser or Yamaha sport bike, Sell Us Your Bike is ready to buy! As motorcycle enthusiasts we know that when you become accustom to riding your cruiser motorcycle or sport bike motorcycle on a daily basis, taking a day off can be gut wrenching. This is why we make it our top priority to get you at least a fast deposit on your motorcycle the very next day, giving you the cash you need to begin the purchase of your new motorcycle in Orlando, FL.
Regardless of why you want to sell your motorcycle has no means to us. If you are retiring from two wheels, you just want a new motorcycle in Orlando, or you need money to pay the bills Sell Us your Bike (SUYB) is ready to buy! You tell us where your bike is located, or will be located on the scheduled pick up date, and we will come to any location in or around the Orlando area. Heck, we will even travel across state lines if need be.
Before you head to the local or online classifieds, contact us, or get a free quote on your Orlando, Florida motorcycle today. We will save you the hassle of the penny pincher and the tire kickers and have you on your way to getting quick cash for your motorcycle in Orlando.