Being the second oldest city in the nation, Georgia (GA) is known for many great things. Named for King George II of England, the state of Georgia has been blessed to become the number one producer of peaches, peanuts, and pecans. On top of this, GA also offers some of the best motorcycle routes to ride for new motorcycle buyers! The mountains, freshwater bodies, forests, and coastlines are all great scenery to view when riding a motorcycle through the state of Georgia.
One of the most fun-filled routes to travel through is the Cumming, GA to Stone Mountain trail. You're going to begin in the downtown area of Cumming, GA. From there, take Highway 9 north through Dawsonville, Georgia. Head on over to Highway 136 east to make a left onto Price Road. Stay on Highway 136 then turn right onto Thompson Bridge Road. Make a quick left on Mount Vernon Road (Highway 283) and then a right on Bethel Road. Make another right onto Brookton Lula Highway (also known as Highway 52) to turn right on Old Cornelia. After making a left on Highway 52, this soon leads to Maysville, GA. Turn right on Highway 82 and continue through Jefferson, Georgia. As you're cruising along this route, it soon becomes Highway 11. Take that through Winder, GA to Highway 81 In Loganville. Make a left on Highway 10, then a sharp right onto Conyers Road. Finally, as you make a right onto Centerville Rosebud Road, this becomes Anniston Road. From there, you have made it to your destination (Stone Mountain)!
The road quality for the Cumming, GA to Stone Mountain route is very smooth with a lot of twists and turns along the mountain for you to enjoy as you take one of your first road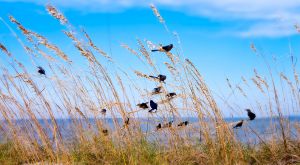 trips as a new motorcycle buyer in Georgia. This route is almost a 2 lane highway ride throughout the entire trail. There are gas stations around within 20 miles away from where you are so you do not have to worry about running out of fuel. The scenery involves beautiful landscapes, farms, and there's even delicious restaurants you can stop to eat at during your rest stops.
If you are a new motorcycle buyer in Georgia finding the best routes will make owning a motorcycle in GA even more enjoyable. If you are an experienced motorcycle owner in GA and need to upgrade your current motorcycle to make the trip, consider selling your motorcycle for quick cash today!