If you're not from Pennsylvania, you may not consider it as one of the more breathtaking scenic states in the U.S.
But as a fellow motorcycle buyer, once you get a glimpse of the Pocono Mountains, take in the Lake Erie shoreline, and check out some of the many famous battlefields within the state (such as Gettysburg), you'll surely want to check "The Keystone State" off your bucket list of routes to ride on.
The spring, summer, and fall seasons in Pennsylvania each have their own unique scenic experiences to offer motorcycle owners. The state has two federally designated U.S. scenic byways and over a dozen state-designated byways. Packed with forests, lakes, mountains and plenty of city and rural areas, Pennsylvania has it all!
Starting in the city of Irvine, Penn. and ending up in C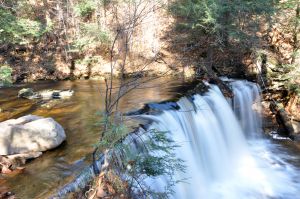 larks Summit, PA, you'll definitely want to ride on US Route 6. Spanning 243 miles through the northern Pennsylvania country, there are huge mountains and acres upon acres of rural villages to see until you reach Pine Creek. The highlight of the journey is on the horizon at this point, as you approach the amazing Pennsylvania Grand Canyon.
Don't worry about going hungry along the way either, as there are shops and restaurants galore near the PA Grand Canyon, like the 1950's-themed Wellsboro Diner, highly recommended by other Pennsylvania motorcycle buyers.
Every day there are people looking for someone to buy their used motorcycle, ATV's or sport bikes in Pennsylvania, allowing them to buy a newer model to cruise around on. US Route 6 is just one of the many magnificent routes that people are eager to experience, so get a hold of us and Sell Us Your Bike today!