Many residents in Phoenix, Arizona are storing motorcycles waiting for the best time to sell a motorcycle, allowing them to get the most return on their initial purchase. Unfortunately, regardless of when you plan to sell your used motorcycle, using sources such as online classifieds or public boards will never give you highest return when selling a motorcycle. The best way to go about selling your motorcycle in Phoenix, AZ is by selling to someone who knows the ins and outs of motorcycles, and can give you the best possible offer for your used motorcycle, sport bike, crotch rocket, or cruiser.
Sell Us Your Bike has been traveling across the country making exceptional offers on motorcycles that are barely used, salvaged, ancient, or even motorcycles that have a ton of miles on them. Regardless of if you have a bank lien, or have completely paid off the motorcycle, we will still make a great offer to purchase your motorcycle.
We are often asked a few similar question by potential motorcycle sellers in Arizona. They are:
If you have to travel, how do I know you are going to show up to pick up my motorcycle?
Upon accepting our offer on your motorcycle and arranging a pick up date and location, we will mail you a deposit check so you know that we are serious about the purchase of your used motorcycle. When we arrive at the location of your choice in Arizona, we will hand over the remaining balance in cash to complete the transaction. The deposit check serves as our confirmation that the sale has been made, we send you a check without having the bike in our possession.
Do you have to pick up the motorcycle from my home?
Many of our clients do not want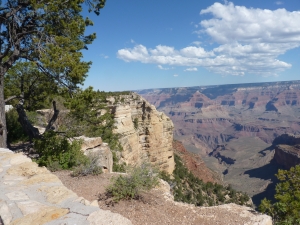 strangers, even professionals, to come to their home if they don't have too. We don't mind, we understand everyone has their own approach to keeping their home safe for their family. We will pick up your motorcycle from the location of your choice, whether from your job, home, or even the grocery store parking lot. Where ever is best for you is best for us.
How do I know you are giving me the best offer for my used motorcycle?
As professionals in the motorcycle industry, we know the worth of a motorcycle. We know what the selling rate for used motorcycles in Arizona is, as well as the demand for certain makes or models of motorcycles in Arizona. When dealing with professional motorcycle dealers, you don't have to worry about us trying to talk you down to next to nothing as many motorcycle buyers on local classifieds tend to do.
To find out how much we will offer you for your motorcycle, tell us about your bike. We will use the information and photos provided to determine what we will pay for your used motorcycle. Upon agreement of a sale, we will continue will the process to make sure you get cash in your pocket as soon as possible!