Do you have an old dusty motorcycle taking up space in your Sarasota garage? Paying for an extra parking garage at your apartment just for a place to store a motorcycle? Sarasota, Florida residents looking to sell a motorcycle, whether newer or well used, contact Sell Us Your Bike today to get quick cash! From Harley Davidson motorcycles, to Yamaha crotch rockets, we will buy your motorcycle, any make or model.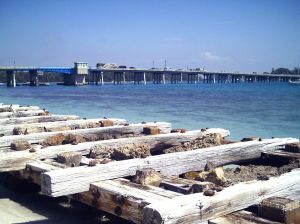 How am I going to get my motorcycle to Sell Us Your Bike? Don't even worry about that. We have you covered with our pick up policy, we will come to any location that is convenient for you and pick up your old or out dated motorcycle. Before arriving to pick up your motorcycle, we will send you a cash deposit after giving you the best motorcycle offer in Florida, so that you know we are on our way. The remaining portion of the agreed upon price will be paid in full once we load up your motorcycle in Sarasota, Florida or surrounding metro areas.
Our goal at Sell Us Your Bike is to make selling motorcycles easy and hassle free. Our online quote form allows you to sell your motorcycle online in Florida, without having to walk out of your front door. Simply fill out the online qu0te form for Florida residents, give us some time to receive and review your quote, and you will be on your way to quick cash for selling a motorcycle in Sarasota, Florida.