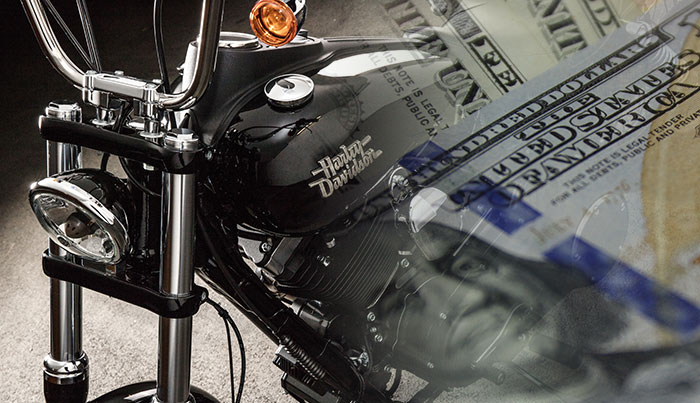 In a perfect world, Michigan, Ohio, or Pennsylvania

Harley-Davidson buyers would keep their motorcycles stored away all winter long and bust them out in the spring every year. Sometimes financial standings make that not so easy.
At Sell Us Your Bike we know that the East Coast and Midwestern weather makes it unbearable to ride. We also know that you might be developing new yearly expenses like expanding your family. In addition to buying a new house, or even just finding a way to loosen your pockets. You may be finding it harder and harder to justify keeping your bike. You may think this especially with the holidays around the corner and the need for extra cash increasing.
If you are starting to think "I want to sell my Harley Davidson" then why wait until the spring? Get a leg up on the loads of motorcycle owners that will be waiting to sell their Harley Davidson motorcycles in Pennsylvania, Ohio, or Michigan when the weather lets up this spring. Sell your used Harley Davidson this winter to get some cash for Christmas!
Sell Harley-Davidsons in Michigan For Cash
Selling your used Harley-Davidson or your selling used Yamaha sport bike in Ohio, Michigan or Pennsylvania through the local or online classifieds can be one big hassle. Hauling your motorcycle out of storage every day to have a perfect stranger come to your home and kick the tires, only to leave without buying it, is not the best way to sell your Harley-Davidson in Ohio, Michigan or Pennsylvania.
We make the selling process easy and even offer deposits to motorcycle sellers. Once you fill out our free quote form we'll give you a call and offer you a fair low-price for your motorcycle. When the deal is made, we'll send you a cash deposit so you know we're for real! We then come to your Michigan, Ohio or Pennsylvania location to pay the remaining fee and pack up your Harley-Davidson right then and there so you don't even have to drive a mile. We save you time at Sell Us Your Bike, and we pay you cash!
As hard as it may be for Harley-Davidson owners to admit, a motorcycle is a "want", not a "need." We know you love your bike but we also know that things come up. So don't wait for spring! Winter is the best time to sell your Harley-Davidsons in Michigan, Ohio or Pennsylvania so you can get cash for your Harley-Davidson today!