Are you thinking about selling your Harley Davidson in Georgia or Florida this winter? Sure, the temperature is nice and warm all year round and there are plenty of exciting motorcycle routes throughout the Southeastern United States to ride on, but maybe you've been there and done that and are thinking about hanging up your helmet and moving on.
As the Holiday season rapidly approaches, Florida or Georgia Harley Davidson owners may be coming to grips with the fact that motorcycles are a "want" rather than a "need." Since that is the case, why not go through Sell Us Your Bike, one of the largest wholesalers in the U.S., and sell your Harley Davidson to get cash for Christmas!
Skip the local and online classifieds and contact Sell Us Your Bike this winter if you are thinking "I want to sell my Harley Davidson in Atlanta, Georgia or Jacksonville, Florida." We pay cash for motorcycles and make it our mission to get you the best possible value for your Harley Davidson in Georgia or Florida. We know that people need cash for Christmas, so if you have a Harley Davidson or a Suzuki Sportbike sitting in the garage, gathering dust and spider webs, now is the time to sell your motorcycle!
Cash For Harleys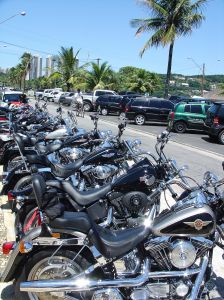 We're getting in our trucks and heading south this winter to save motorcycle sellers time by doing pickups at your home! Whether you stay in Atlanta, Georgia or Jacksonville, Florida, we are more than willing to come to your home, work, or local convenience store! Whatever is the best location for you, just let us know and we'll come there to buy your Harley Davidson in exchange for cold, hard cash.
By spending a couple of minutes filling out our free online quote form, you'll put our motorcycle professionals in motion. Just note that you are selling a motorcycle in Florida or Georgia and we will figure out the lowest and fairest price.  We buy all models so you'll get a callback, and we'll even send you a cash deposit before we come to pick up your Harley-Davidson.
Don't rack your brain any longer trying to come up with ways to make some extra cash in time for Christmas. Call Sell Us Your Bike at 1-800-963-9216 so we can buy your Harley Davidson as soon as possible!