Florida residents, do you have a motorcycle sitting in your garage that has been unused for months with no future ride date in sight? Maybe you bought it a few years back when you thought you would have a lot more free time to cruise up and down the coast. At Sell Us Your Bike, we know that things change and we want to do the value of your bike justice by paying you top dollar for your used motorcycle in Florida.
"I am having a hard time selling my motorcycle in Florida"
We hear it over and over again. If you're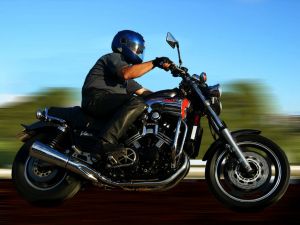 having trouble selling a used motorcycle in Miami or Fort Lauderdale, Florida, don't waste another minute playing phone tag with people who never show up or giving test rides to local tire kickers. Get a hold of Sell Us Your Bike so we can buy your used motorcycle in Florida, paying you cash on the spot.
Motorcycle sellers in Ft. Lauderdale or Miami, FL should know that we have been buying motorcycles from residents of "The Sunshine State" for years now. We're well aware that there are nearly 574,200 motorcycles registered in Florida – second most in the entire United States – and we're also aware that plenty of those bikes are gathering dust. So if you continue telling yourself, "I want to sell my motorcycle," we are anxious to buy your pre-owned motorcycle or sport bike in Florida, on the spot for cold, hard cash.
"How do I know if you will buy my brand of motorcycle when I am trying to sell my motorcycle?"
Don't even worry about whether or not we will purchase your used motorcycle in Florida based on what brand it is. We won't hesitate to buy a used Harley Davidson, Honda sport bike, Ducati motorcycle,Kawasaki, Suzuki sport bike, or Yamaha motorcycle in Florida. We even buy gently used water crafts or ATV's! So if you've realized that the wheels on your four-wheeler aren't as dirty as they once were and you want to sell your used ATV in Florida, we want to buy it!
We are hopping in our trucks and making trips through the southeastern United States looking for bikes all the time, so while a lot of wholesalers will ask you to spend an arm and a leg on gas to deliver your bike, we want to come to the location of your choice in Ft. Lauderdale or Miami, Florida and pick it up ourselves. There we'll load your motorcycle into one of our clearly marked trucks and pay you cash right then and there. We are even offering deposits on your bike, so you know we are serious about our purchase before we come scoop up your bike!
"Where can I get started selling my motorcycle to Sell Us Your Bike?"
Those looking to sell their pre-owned sport bikes, crotch rockets or motorcycles in Florida should look no further than Sell Us Your Bike, one of the largest motorcycle buyers in the United States offering cash for motorcycles.  Fill out our quote form now, or contact us to get the quick and easy selling process underway, or if you have any questions or concerns our motorcycle professionals are standing by to answer them!