Many residents of California are looking for ways to sell a Suzuki motorcycle for quick cash in California. If you are one of those who are looking for quick cash in California, and would like to sell your Suzuki motorcycle, we are here to help! Not only will we buy your Suzuki cruiser or Suzuki sport bike, we will come to the most convenient California location of your choice to pick up your Suzuki and pay you top dollar on the spot.
Suzuki cruisers or Suzuki sports bikes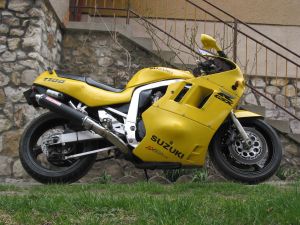 are in high demand at Sell Us Your Bike, so we are looking hard through the California coast in attempts to buy as many Suzuki sport bikes or Suzuki cruisers as possible from California residents. Skip the local California classifieds, skip the buyers that don't really want to buy a Suzuki motorcycle, and let us take your Suzuki motorcycle off of your hands right away!
To sell a Suzuki motorcycle in California fast and for cold hard cash, we have made the process extremely simple. With a quick click to our online quote form for selling Suzuki motorcycles, whether a cruiser or sport bike, and answering a few simple questions, you can have a purchase quote in no time. Upon sale confirmations, we will hop in our truck and be on our way to your northern California or southern California location right away.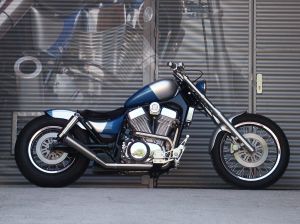 Between a sale confirmation and us making the trip to your California location, we will send a check in the mail with a deposit to let you know the sale is finalized and we are on our way! Upon pick up of your Suzuki sport bike or cruiser, we will hand over an envelope of cold hard cash which we promised from the beginning.
Why waste time and money or stress yourself out dealing with other California residents, and let us do all the work for you. At Sell Us Your Bike, we make selling a Suzuki cruiser or sport bike easy and hassle free. Fill out our CA online quote form now to get cash in your pocket tomorrow!
Please Note: We will buy any Suzuki cruiser or Suzuki sport from California, but here are some specific Suzuki models we are looking for:
Suzuki Intruder
Suzuki Boulevard S50 or S83
Suzuki TS400
Suzuki RV 125 VanVan
Suzuki Marauder VZ800