Are you a Michigan resident looking to sell your used motorcycle? Sell Us Your Bike wants to buy from you! With limited riding seasons in Michigan, many will store their motorcycles for months on end only to realize it does nothing but collect dust. Now is the perfect time to sell your motorcycle as the demand is high for the summer. Skip the listings, purchasing ads, and posting flyers. Let Sell Us Your Bike purchase your used motorcycle from you.
Selling a motorcycle can be a hassle, you have to schedule for people to come look at it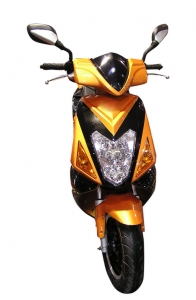 , ride it, and decide they don't want to buy it. At Sell Us Your Bike, we will give you cash, that's right, cash for your used motorcycle or sport bike. By filling out our quote form we can give you a yes or no answer and an estimated price we will pay for your bike. Once the deal is made we will send you a deposit, letting you know that we are serious about our purchase. All that is left is us coming to pick it up. We will come to location that is convenient for you, load it into our truck and be on our way.
If you are interested in letting us buy your used motorcycle, give us a call or fill out our quote form, and we will get back to you in a timely fashion. With professional staff who know about motorcycles, we will be able to answer any questions you may have as well as give you the best offer for your used motorcycle or sport bike.