Hello, sunny Southern Florida! We hope that you're enjoying the heat weather down there away from all the snow and ice up North. Also, we know that Florida is an ATV lover's paradise, from you've got it made. From the trails in the Big Cypress National Preserve to the Miami Motocross Park you guys have amazing ATV trails down there.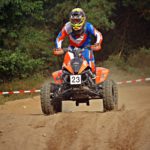 The thing about ATV trails is this though – if you're ATV can't keep up, your going to get left behind. If you need an upgrade on you four-wheeler but don't have the cash on hand to do so, we can help.
Selling Your Used ATV in Southern Florida
We here at SellUsYourBike.com don't just buy used motorcycles we also buy powersports vehicles as well. We'll buy your old ATV, dirt bike, and personal watercraft off you as well! Have a boat you can't stand anymore? Check out our friends over at sellusyourboat.net, they'll buy it right off you!
We frequently buy from all over Southern Florida and are constantly in cities like Miami, Key West, Ft. Myers, and West Palm beach. We travel all over the United States buying used off-road vehicles and will buy yours off you!
In addition, we keep our process quick and easy. Simply fill out our free online form and tell us about your ATV or other powersports vehicle. We'll respond as quickly as we can and give you a price. If you like it, we'll take care of the rest of the details. You can use your cash to buy yourself a new ATV or whatever you need the extra cash for!
So don't wait for your ATV to sell itself, avoid the craigslist crowd, and skip the shady dealer at the end of the street. Let us buy it off you, easy breezy! Contact us today!