Motorcycle buyers, you have got to travel to Texas Hill Country if you want to take an adventurous ride through one of the most popular areas of "The Lone Star State."
Just north of Austin, TX, the "Texas Twister" route starts out in Round Rock and stretches 61 miles through Marble Falls, eventually ending in Kingsland, Texas. Motorcycle riders will get to indulge in the breathtaking blend of wildlife and nature, like the dazzling assortment of wildflowers that pop up every spring.
As you head over the smoothly-paved road and enjoy the many hills and twists along the way, there are rolling hills and a grassy green landscape to admire during all times of the year. The beautiful Highland Lakes area is another spectacular scene that motorcycle buyers will get to appreciate on The Texas Twister.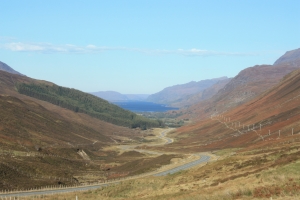 Because the route is only 61 miles long, you won't have to devote more than a day or so to the trip. But if you want to experience that "deep in the heart of Texas" feeling, you can stop in Highland Lakes, TX, to have a great meal or cool off with a swim in the lake near one of the many campgrounds.
There are people all over Texas who are looking to purchase a motorcycle. If you are looking to sell your used Harley Davidson, sport bike or ATV, contact Sell Us Your Bike, one of the largest motorcycle buyers in Texas. Come fill out our Free Quote form and get started today!