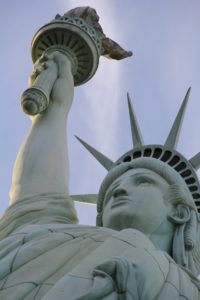 We here at SellUsYourBike.com have been all over the U.S.A recently buying used motorcycle near and far. We've always been on the hunt for new and old used motorcycles all across the continental U.S.A.! From Washington to Maine and everywhere in between, if you're selling an old bike, we'll buy it!
We are excited to announce that we've been going and seeing friends and customers in many areas of this fine country thanks to our free online form. People from all over have said that they love using it
States That We've Been Buying Motorcycles From:
Ah, the lone star state, one of the largest in the continental United States and one not to mess with. We've been all over Texas buying used motorcycles and can't wait to get back and enjoy the nice weather some more!
The golden state of California, with its sandy beaches, nice weather, and the largest motorcycle population, it's a motorcycle riders paradise! It's no wonder it's hard to find a reliable used motorcycle buyer in a state as large as Cali. We've been a trustworthy business making headway in this market and are continuing to expand our market!
We love the sunshine state that is a beach go'ers haven. Between Daytona bike week and all the coastal routes, we love buying used bikes from here. We cut out the shady middleman from selling your used motorcycle no problemo!
We know that riding is best done on a bike that you're comfortable on and like to ride, so we gotta ask… how is your bike fairing? Has the old girl seen better days or just isn't cutting it anymore? We know that rider's styles and aesthetics change over the years, and selling used motorcycles happens from time to time. But how are you going to sell your used motorcycle?
OH-HI-O! A large growing motorcycle population who are all about getting out and riding when the weather permits! They may be lower on the list of populated motorcyclist states, but that doesn't stop them. We travel all through Ohio buying used bikes from this heartland state!
Ranked 5th for "Best Motorcycle Routes" against all the other states, Pennsylvania is a state to contend with. Finding a good place to sell your used motorcycle though? Not as great, which is why we make so many frequent stops here!
A hidden gem in the continental U.S. They say if you're not going here on purpose you won't pass through it, which is why we make frequent stops in this state. Great lakes, great times!
The Empire state! New Yorkers have a hard time selling their bikes to the used dealer down the street, so we swooped in to take over! Our market is constantly expanding in New York State, and we couldn't be happier about it!
Want your state added to our list? Simply fill out our free online quote form for your motorcycle and we might just add it! Get your free quote for your motorcycle today!