As motorcycle buyers, we travel around the country to pay motorcycle owners top dollar in return for their used motorcycle. But, where are we headed next?
New York! That's right, we are headed to the east coast to pay motorcycle owners in New York a visit. Because the weather is getting ready to break, hopefully any time now, we want to give residents of New York the money they need to upgrade their motorcycle this year! Paying top dollar for used motorcycles, salvaged motorcycles, crotch rockets, dirt bikes, sport bikes, or cruisers, we want to make the best possible offer on your bike.
You may or may not want to buy a new motorcycle when you receive your cash payment for your used bike, maybe you want to take a vacation, buy a boat, a new car, or just put the money into savings. We don't care what the money is used for after you sell us your bike in New York; we just want to help fatten your pockets today!
Regardless of whether you live in New York, New York, The Bronx, Harlem, or Upstate New York, we will come to the location of your choice and pick your motorcycle up for free, handing over the cash you deserve for your used motorcycle. Simply request an offer on your motorcycle today, and provide us with as much information as possible so we can make a offer fast!
Although we are always looking for a variety of bikes, here are some that we are really trying to get our hands on to kick off spring: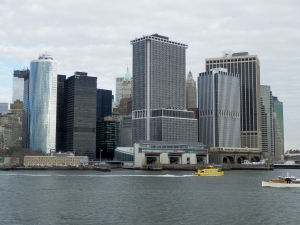 Gently used Yamaha FJR1300A
Yamaha FZ6R

 

Honda VT12CRA Stateline
Harley Davidson FLHTCUTG Triglide Ultra Classic
Harley Davidson XL1200C
Harley Davidson FLHTCUSE5 CVO
If you are the owner of one of the above models, or any other used motorcycle and would like cash for your bike fast, tell us about your bike and we will be on our way!