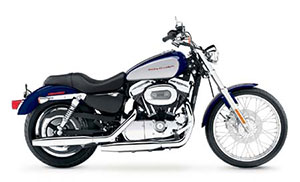 We Buy Motorcycles
If you've tried to sell a motorcycle recently or in the past, you may be wondering if that can be true. You may have contacted someone in the past about selling your motorcycle only to hear that it would take time for payment to arrive. You may have also heard that someone is buying motorcycles, but, they just aren't buying the type of motorcycle you have for sale. In addition, you may have heard a typical response of, bring it into us and we'll take a look and let you know.
At Sell Us Your Bike we do things differently. We pay cash on the spot for used motorcycles. Also, we are buying motorcycles – every day. We are buying all types of motorcycles – sport bikes, cruisers, dirt bikes, and more. In addition, we also buy all makes of motorcycles. From the most common names in the motorcycle industry to the lesser-known makes of motorcycles, we buy used motorcycles. We won't make you come to us just to see if we're interested. Furthermore, we will come to you to buy your used motorcycle from you.
We Buy Motorcycles From All Over
Can all of this really be true? Yes, it is. We are a leading buyer of used motorcycles in the United States. Sell Us Your Bike has customers waiting to buy the used motorcycle from us that we buy from you and since our motorcycle buyers are scattered across the US, every make, every model of used motorcycle is in demand. We don't play silly games with you when we buy your used motorcycle. We're serious about what we do and we don't have the time or the energy to spend playing games. We want to buy your used motorcycle and we're willing to pay cash for it. We pay fair and reasonable prices for used motorcycles.
Tell us about the used motorcycle you want to sell using our convenient online form. We're waiting to hear from you. We want to buy your used motorcycle from you. Any make. Any model. Custom or stock. We are seriously used motorcycle buyers and we'll buy your motorcycle from you and make selling your used motorcycle a simple and easy transaction for you.
Finally, call or let us know online about your used motorcycle for sale. Also, the faster you contact us, the quicker you can sell your motorcycle.
---
Request a Quote
Please use the form below for any inquiries you may have, and we will respond to you as soon as possible.
Upload your photo(s) and get a cash deposit when you make the deal!
If you have not heard back within 48 hours, please call 1-800-963-9216 (between 10 am – 5 pm EST)