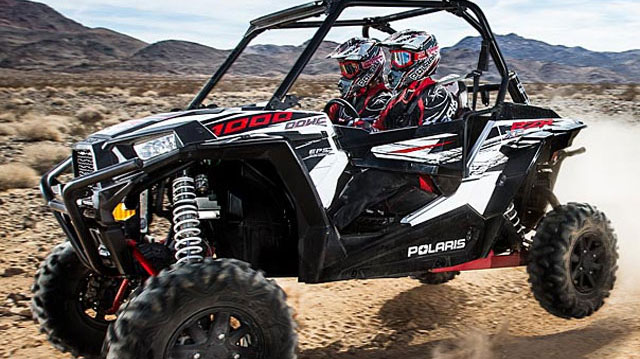 One of the most popular ATVs today is the Polaris RZR models. From deserts and dunes to trails and forest, the Polaris RZR ATV is a perfect choice. Also, this ATV is known for some of the best suspension, agility, comfort and power. In addition, a Polaris RZR has a ton of options, from two seats to four seats or sport or extreme performance, there is an option for everyone.
Founded in 1954, Polaris strives to produce some of the best ATVs on the market today. These ATVs can be used for a variety of tasks. Need to haul some heavy payload? The Polaris RZR can haul heavy loads with ease. Another great use is for hunting. Some trails just are not big enough for a truck, but an ATV can make it with ease and help haul that large game out of the forest. Ranch owners also find an ATV beyond useful.
Of course, there is always racing and just having fun on the back trials. For whatever reason, a Polaris RZR is well worth the purchase. Also, the Polaris brand is a well known in the industry and their products maintain the value and are always in demand.
We Buy Polaris RZR
Are you looking to sell your Polaris ATV? At Sell Us Your Bike, we are known for buying motorcycles, but we also buy all types of powersports vehicles. We have been buying used ATVs for decades and offer the best deals for your used ATV. Fill out the form below for a great quote on your used ATV. With the cash you get for your used Polaris, you can put it towards a brand new one! Finally, we will contact you once we receive your submission and offer a great deal.
Once the price is agreed upon, we will issue a check and pick up your vehicle. Fill out your quote today!