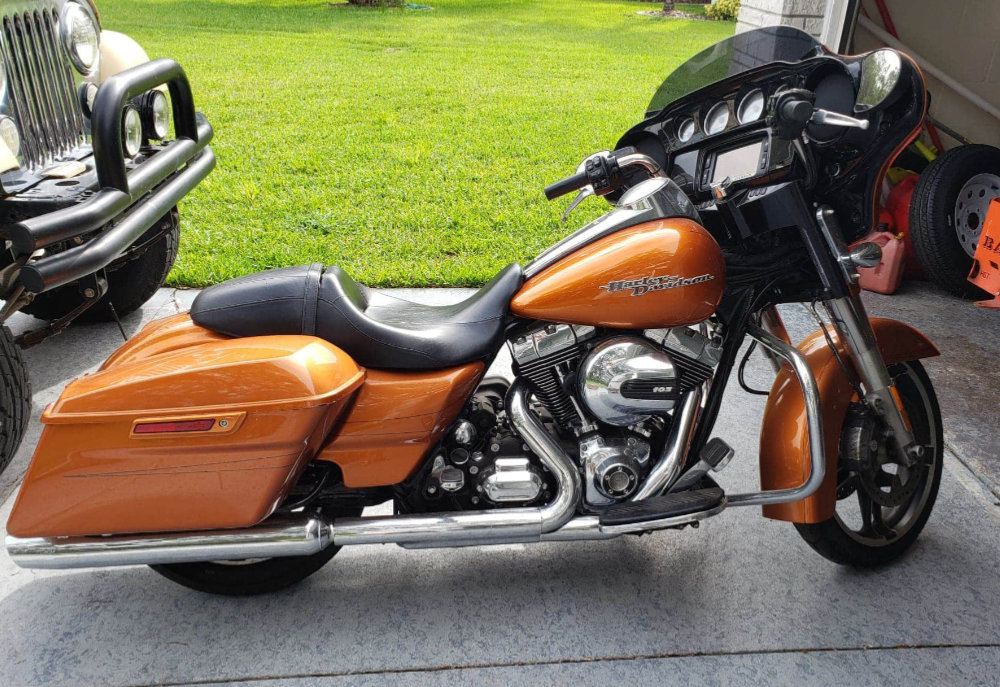 That's a common question among those that want or need to sell a motorcycle. Sell it fast so they have some cash in their pocket.
We buy used motorcycles for cash. How soon can we buy your used motorcycle? That really depends upon where you are in the United States. We travel across the country buying used motorcycles. If you're west of the Mississippi, then we generally make a trip in that direction about once per month. When do we make the trip out that way? That depends on how many used motorcycles people are selling. In addition, how many we can pick up either on our way out west or on our way back.
The best way to determine how fast you can sell your used motorcycle to us is to give us a call toll-free at 800-963-9216 and we can tell you what our schedule looks like and how soon we can be there to buy your used motorcycle from you, pay you a fair price for your bike and take care of all of the details like bank payoffs, title transfers and more.
Used Motorcycles for Cash
Where else do we buy used motorcycles from? Anywhere in the United States is where we buy used motorcycles for cash. It seems that we tend to head to the east coast area of New York at least once per week.
Why do we buy so many used motorcycles? We are one of the largest wholesalers of used motorcycles in the United States. We have customers all across the United States that want to buy used motorcycles. However, for all of the used motorcycles they want to buy, they are not equipped to travel anywhere in the US to pick up motorcycles and then transport them back to where they will resell them. We are. Also, we are a professional motorcycle shippers and motorcycle buyers. We operate our own fleet of trucks and enclosed trailers to ship motorcycles for people nationwide. Because we have the opportunity to travel with our motorcycle shipping operations, we also have the opportunity to buy motorcycles anywhere in the US.
We Buy Used Harley-Davidsons
This works well for our motorcycle sellers as they don't have to wonder or worry about how long it will take to sell their motorcycle. They don't have to worry about getting a fair price for their motorcycle. In addition, they don't have to worry about the details of paying off banks or transferring titles or virtually anything else. They only have to worry about what they will do all the money they have after selling to us for cash.
If you have a motorcycle you want to sell fast and want cash for it and if you want to make the selling process simple while still getting a fair price for your bike, tell us about your used motorcycle for sale using our online form or give us a call toll-free at 800–963-9216. We'll tell you what we will pay and when we can pick up your used motorcycle from anywhere in the continental United States.