Yamaha is a Japanese company that manufactures motorcycles. Since its founding in 1955, the Yamaha company has become a worldwide brand. The company is the second-largest when it comes to motorcycle sales. Yamaha has a long history of creating high-quality bikes. One of these bikes is the Yamaha Raider S. But what makes this bike so special?
Yamaha Star Roadliner
To understand why the Yamaha Raider S is so special, we have to know where it comes from. The design of the Raider S comes from the Star Roadliner series. The motorcycle was created to exploit the lack of large cruisers. Although Yamaha had a well-received "Star" cruiser line, the company decided to redesign the engine. Furthermore, the cruiser required a new style to replace the decade-old one. The Star Roadliner was released in 2006 as Yamaha's largest motorcycle in production. The design was retired in 2017. But how is this related to the Raider S?
Yamaha Raider S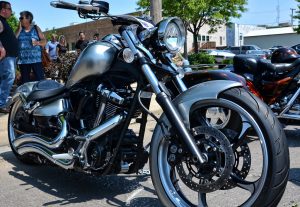 The Yamaha Raider S is a custom version of the Star Roadliner (Yamaha XV1900A). The Raider S was created in 2008 and discontinued in 2018, making their production limited. The Raider S model has a lower seat, lengthened front forks, and a wider rear tire. In addition, it has a black finish on the engine and a range of custom parts. It has a high-performance engine that allows for a smooth ride. The motorcycle has a reputation of being easy to maneuver, with superb handling and attention to detail.
When it comes to cruisers, the Yamaha Raider S is an incredible riding experience. However, when you are considering selling your bike, you want someone who will see the value in your bike. When it comes to selling your bike, trust the experts at Sell Us Your Bike. We buy motorcycles every day and all types. No more waiting around for the chance to sell, we accept all brands. We will appraise your bike to give you the most accurate appraisal. In addition, we will come to you to pick up your bike. We are the leading used motorcycle buyers in the United States and place them with buyers.
When it comes to selling your motorcycle, pick the best.
Interested in selling Yamaha Raider S or a different bike?