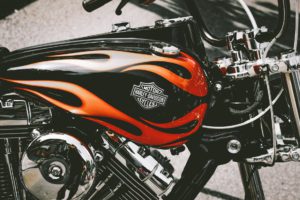 Harley-Davidson is a very popular motorcycle brand, not only in the United States but also worldwide. Everyone involved in the motorcycle industry knows about the classic Harley-Davidson cruisers.
The brand was created in 1903 by William S. Harley and brothers Arthur and Walter Davidson in a small shed in Milwaukee, Wisconsin. Since then, the company has prospered through time and still produces the traditional cruiser motorcycles that utilize the well-known air-cooled V-Twin engines.
Here at Sell Us Your Bike, we love Harleys. It is always fun to deal with Harley-Davidson motorcycles. They are one of the most well-made brands and are a sight to behold. That's why we love buying and selling bikes by Harley-Davidson!
Sell My Harley-Davidson Motorcycles
In this day and age, there are many options to sell your motorcycle. But most have unforeseen charges, scams, or trying to give you the least amount for your bike. Here at Sell Us Your Bike we remove all those headaches and make the whole thing simple and hassle-free!
The whole process is nearly effortless, just fill out our form, and we will respond with a fair offer for your used vehicle. Once the price is agreed upon, we will arrange to pick up of the vehicle and issue you a check. Just that simple! You may be wondering who we service? We buy from all over the US, from Michigan to Florida and everything in between! Why bother selling on your own, when all you have to do is take five minutes and fill out a form?
Buy My Harley-Davidson
You can use the money we give you for your used bike to get a new bike!  If you are looking to buy or sell a Harley-Davidson motorcycle, fill out our quote form and contact us today! We will get you taken care of as soon as possible so you can enjoy your Summer!