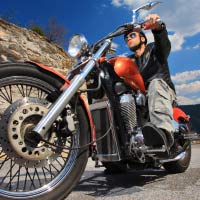 Roll Tide!
After destroying Notre Dame in the championship game, maybe you would like to celebrate, riding the roads of Alabama, but you have to sell your old bike first before purchasing a new one.
That is where sell us your bike.com comes in. When searching for Motorcycle Buyers Alabama, look no further than us! We offer great prices for your used bike, no matter the make or model. We buy them all like Honda, Suzuki, Kawasaki, Goldwing or even Harley, it does not matter, we like them all!
We are interested in any style as well, such as a dirt bike, cruiser, sport bike or any other motorcycle style. Motorcycle Buyers Birmingham or Motorcycle Buyers Montgomery it does not matter, we buy bikes from all over the great state of Alabama. The process is simple, start by filling out our easy to use quote form, and we will even come to your house no need for you to ship.
To assure you that we are the premiere Motorcycle Buyers Alabama,  we will even offer you a deposit on your bike. So what are you waiting for? Get out on the roads in the nice Alabama weather in no time and make some cash selling us your old bike!