Are you looking for a motorcycle buyer in Los Angeles, California? Not just any motorcycle buyer, but one who will pay you cash for your Harley Davidson? Look no further! Sell Us Your Bike is now offering cash deposits on not just Harley's, but any bike you are willing to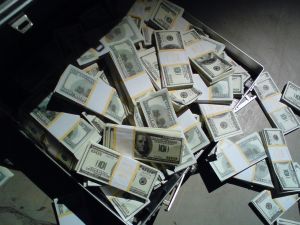 sell!
Los Angeles is a city of art, architecture, and fame. A city where showing off what you have seems to be a must. Yet, you are still riding around town on that dusty old Harley Davidson you have had since the 90's. Have no worries, if you reside in the Los Angeles area, Sell Us Your Bike wants to buy your old motorcycle.
With struggling times, everyone could use a little extra cash in their pocket. This is why we are now offering a cash deposit on most bike purchases. First we agree on a purchase price, then we send you a deposit, then at pick-up you get a check for the rest of the selling price. It's really not that hard!
We will call you, pick up your bike, pay you, and yes, even dust off those old cobwebs. All you need to do is start the process by filling out a quote form!