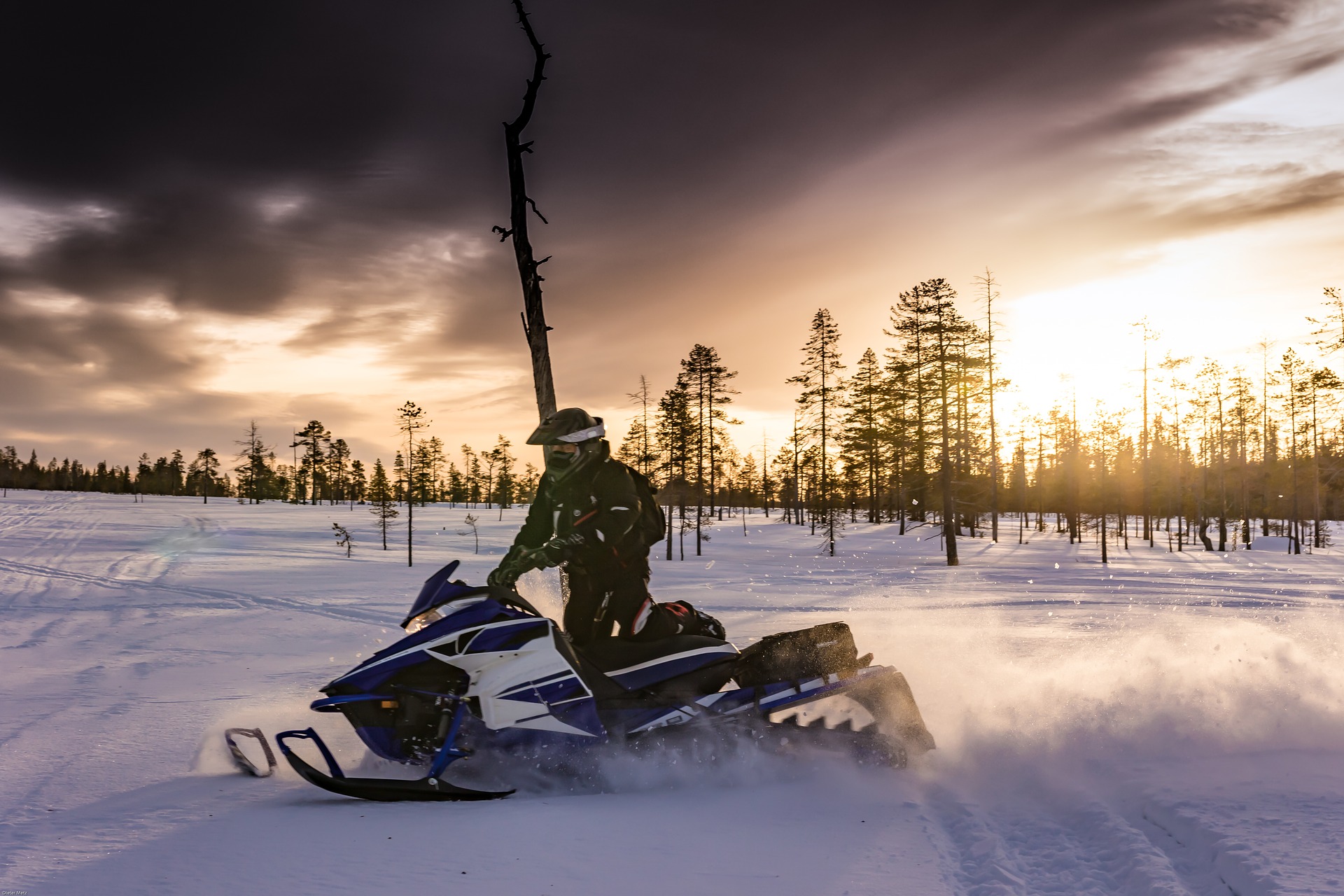 The Winter season is quickly approaching in the Midwest. This means that Wisconsin, Michigan, Illinois, and Minnesota will soon be wrapped in frigid weather. Snow will cover the ground leaving no possibility of continuing autumn activities. Are you looking for some winter fun to have on your ATV or Snowmobile from the frozen lakes of Minnesota to the woodland trails of Michigan? Here are some things that you can try!
Why get an ATV or Snowmobile?
As you know, hunting season is almost here. An ATV or snowmobile comes in handy when hunting. You can travel further off-road into the woods and get more action!
ATVs and Snowmobiles are fun for the whole family! You can get your kids out of the house, away from their electronics, and into nature. Get them away from the bright LED screens this season!
Your whole family could take their ATV's along and go nuts discovering the wilderness on new wheels! And a new ATV or snowmobile will allow a memory that your kids will remember forever!
Many parents find it hard to connect with their kids nowadays. An ATV or snowmobile could be the common bond. Explore the outdoors together and become closer in the wilderness.
Sell your old Powersport ATV or Snowmobile to Sell Us Your Bike!
Sell your ATV or Snowmobile to Sell Us Your Bike to get a brand-new one! We will take almost every brand in good conditions. There are many advantages to selling your vehicle to Sell Us Your Bike.
You get paid fully in cash for your vehicle

We will handle reselling the ATV or snowmobile so you don't have to

Our motorcycle experts come to you to collect your vehicle at the location of your choice  

The banks will be paid by us for any loan payoffs you may have on your previous vehicle

We know motorcycles and want to make your selling experience as easy as possible
Contact us today to get a free quote on your ATV or snowmobile! Or get a quote on a new ATV or snowmobile to buy for a great price!