Living in Maryland, you probably already know that motorcycle riding is seasonal. You sit and wait for the weather to warm allowing you to ride at your will. Each year many make the decision whether to sell an older motorcycle and purchase a new one or hang on their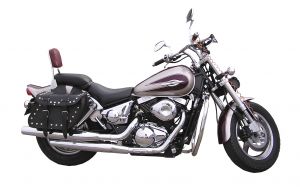 current motorcycle just a little longer.
Maryland Motorcycle Buyers
If you have made the decision to purchase a  motorcycle in Maryland this year, whether it be a Harley Davidson or Yamaha cruiser, Sell Us Your Bike wants to purchase your used motorcycle, giving you cash to help you through these tough economic times. We are one of the best Maryland Motorcycle Buyers.
Skip the hassle of posting in Maryland's local classifieds to sell your motorcycle, skip the scheduling of having "potential" buyers come to view your motorcycle. Simply fill out our free online quote form and we will give you a definitive answer. To guarantee the sale, we will provide you with a cash deposit to ensure that the sale is final.
To make selling a motorcycle even easier, we will come to you and pick up your used motorcycle. Regardless of which Maryland city you reside in, we will come to the location that is most convenient for you. Whether you live in Boston, Maryland, Baltimore, MD, or anywhere in between, we will retrieve your motorcycle.
For more information on selling motorcycles in Maryland, or to receive an immediate quote, please call 1-800-963-9216.