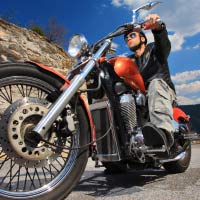 Snow on the ground? Looking out the window make you reminiscent of Spring and Summers past? Have faith spring is right around the corner, and if you are looking for Motorcycle Buyers Cincinnati, then you have come to the right place!
Get a jump on the warm weather that is coming, sell your motorcycle to the proper buyer in Cincinnati. The number one place throughout Ohio and the Cincinnati area to sell your bike is here at Sell Us Your Bike!
Sell Us Your Bike is the leading motorcycle buyers Cincinnati, and we offer top dollar for your motorcycle. Sell Us Your Bike has bought hundreds of motorcycles through out the years. We experienced buyers who here to help you, get your moneys worth for you motorcycle.
Contact us today! We are willing to come to you and pick up your bike, and even issue a check on the spot! What do you have to loose? Don't get screwed by local dealers, contact Sell Us Your Bike today!