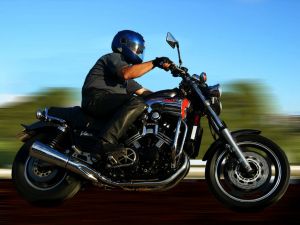 The city of Saginaw, Michigan is a beautiful place to visit or live. Saginaw has many attractions and things to do such as the Children's Zoo, Castle Museum, the Shiawassee National Wildlife Refuge, the Hoyt Library, the Saginaw Veterans Memorial Plaza and much more!
Saginaw is a beautiful city with lots of great roads to ride. If you are new to the motorcycle ownership and are looking for a place to take a safety courses, there is a location in Bay County, Genessee County, Huron County and Lapeer County. Owning a motorcycle can be great fun, and there are many dealers in the Saginaw area to buy from just by searching buy motorcycles Michigan.
Of course you may already own a motorcycle and have your proper license, then nothing is stopping you from going out and enjoying the great outdoors that Michigan has to offer. There are a lot of great bike routes you can take to enjoy your time on the road. Michigan has some of the most beautiful scenery that any motorcycle rider would enjoy.
In Flint there is a bike event coming up called the Bikes on the Bricks. It is a large bike show held each year, this year it runs from September 9th through the 11th. In 2014 the show had 15,000 motorcycles in the show and 82 participants in the police skills competition. You can learn more about the event here.
Some motorcycle owners maybe looking to sell their bikes, and that is when they start searching for motorcycle buyers Saginaw or motorcycle buyers Michigan, and that is where we come in. At Sell Us Your Bike we are always looking to buy used bikes from the year 2000 and newer. We buy buy motorcycles from all over the state of Michigan, including Saginaw, Flint and others. The whole process is very simple, just give us a call at 1-800-963-9216 or use our easy form, once we get your submission, we will make a fair offer for your bike. Once a price is agreed upon, we will issue a check and arrange pick up, just that simple! Call us today!