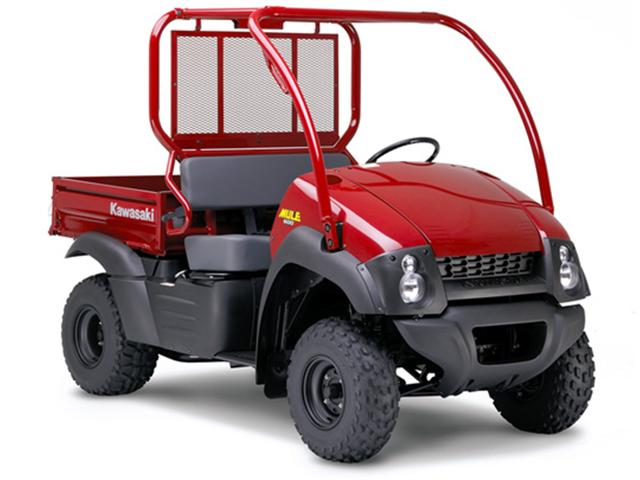 Looking to buy Kawasaki side by sides.  The Kawasaki KAF 400 Mule 610 is a tough and rugged ATV designed to handle the biggest workloads. The Kawasaki Mule series are some of the most dependable ATVs on the market today. When it comes to working on a farm or ranch or just having fun on the trails, a Kawasaki KAF 400 Mule 610 is a perfect option.
Kawasaki KAF 400 Mule 610 An Unstoppable Force
No matter the landscape, mountain terrain, farmland, forests, trails, or anything else the Kawasaki KAF makes short work of it all. With excellent handling and power to get the job done this ATV is one of the premiere ATVs to own.  Because of their workhorse ability and dependability, the Kawasaki MMuleseries is in high demand. At Sell Us Your Bike, we are always looking to buy Kawasaki KAF 400 Mule 610 and other Mule ATVs.
We buy used Kawasaki ATVs for great prices. If you are looking to sell your old Mule ATV, look no further than Sell Us Your Bike. Not only do we buy motorcycles, but we buy all types of powersport vehicles such as ATVs, snowmobiles, and watercraft. Also, the whole process is simple and hassle free.
Simply fill out the form below, and we will respond with an offer for your used Kawasaki ATV. Once you agree on the price we will arrange to pick up the vehicle and issue you a check, really that simple. Also, make sure to be detailed as possible when submitting and that your ATV is 2000 or newer. What are you waiting for? Get the money you deserve today for your used ATV from Sell Us Your Bike!
Free Online Quote!
"*" indicates required fields