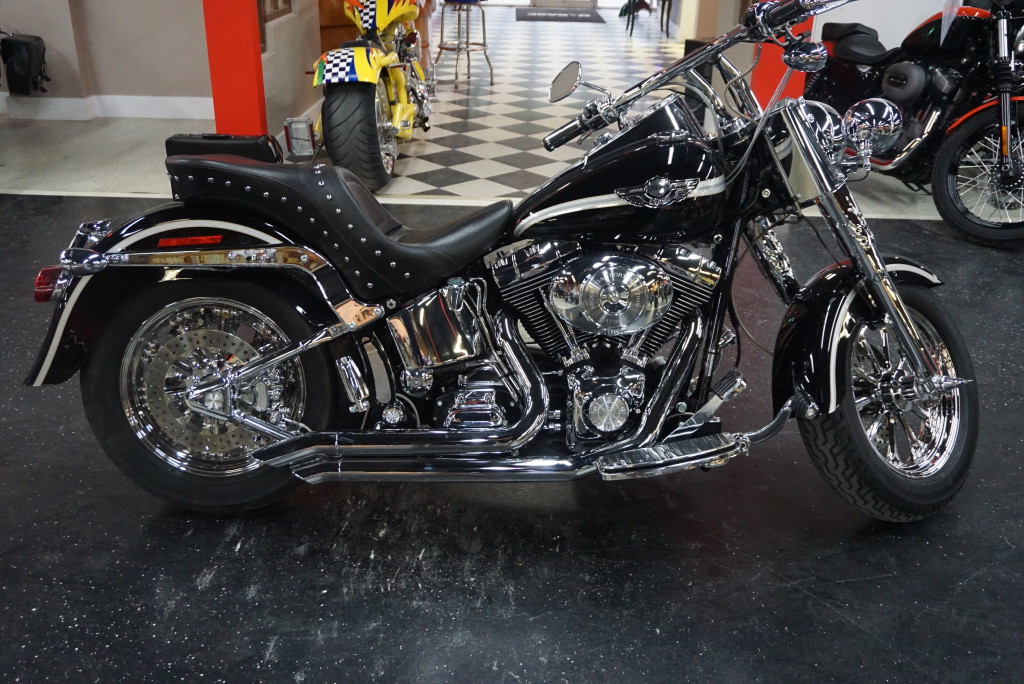 The 2003 Harley Davidson Fatboy is a real looker, with great use of chrome and 16-inch front tire this bike really stands out. We are always looking to purchase Harley Davidson Fatboys from 2003 and up, and if you are interested in selling yours, please fill out the form below and we will contact you with a generous offer!
Sell My Harley Davidson Fatboy Motorcycles
In this day and age, there are many options to sell your motorcycle. But most have unforeseen charges, scams, or trying to give you the least amount for your bike. Here at Sell Us Your Bike we remove all those headaches and make the whole thing simple and hassle-free!
The whole process is nearly effortless, just fill out our form, and we will respond with a fair offer for your used vehicle. Once the price is agreed upon, we will arrange to pick up the vehicle and issue you a check. Just that simple! You may be wondering who we service? We buy from all over the US, from Michigan to Florida and everything in between! Why bother selling on your own, when all you have to do is take five minutes and fill out a form?
---
Sell My Harley Quote Form