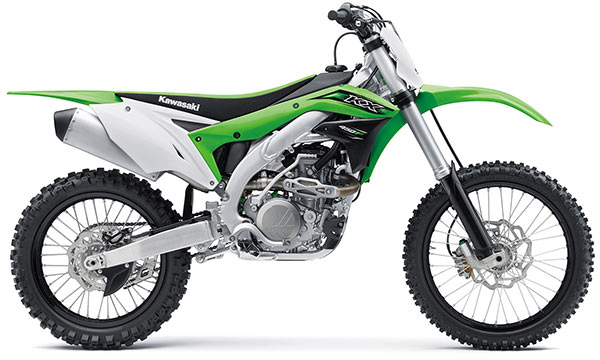 Kawasaki is known for their quality dirt bikes. A leader in the rice bike industry, Kawasaki makes sure their consumer bikes are as quality as their race bikes. Some of the benefits of owning a Kawasaki KX450F is it feels light and nimble, turns well, suspension is great, bodywork is slim and comfortable.
Professionals and beginners really like the Kawasaki KX450F, it handles well and has the power you need to compete. With refinements year after year, and a class leading performance, it is easy to see why the Kawasaki KX450F is a very popular bike with proven success in the
At Sell Us Your Bike we are always looking to buy Kawasaki KX450F models, from the last ten years. If your bike is in good shape and you are looking to sell your bike, then you are in the right place! Fill out the form below with the detail of your bike and we will contact you with a fair offer, from their we will arrange pick up of the bike and issue a check. Do not hesitate, get what your Kawasaki KX450F is worth today and be back on the track in no time with the cash you got from Sell Us Your Bike!