Best Motorcycle Routes in Eastern Michigan
Now that the summer months are upon us, I'm sure you're geared up for getting out and taking some long cruises on your motorcycle. Finally you can enjoy the nice weather without having to worry about ice patches or sudden inclement weather. But where to go?  In the Metro Detroit area people have been pulling together ideas on where the best routes are, and we've picked our personal favorites and want to share them with you.
Before we talk about the cruising route, let have a chat about your bike's condition. We know that these Michigan roads can be unforgiving on a bike's suspension, or you may just want a nicer ride that easier on you and your passengers. Here at SellUsYourBike.com we will buy your used motorcyles, and can help you get a new one. We offer no hassle buying and selling, free online quotes, and even loan payoffs as well. We make it easy for you to get onto a new ride in Ann Arbor or the Metro Detroit area quicker so you can enjoy the summer months.
Click here for more information on a Free Online Quote.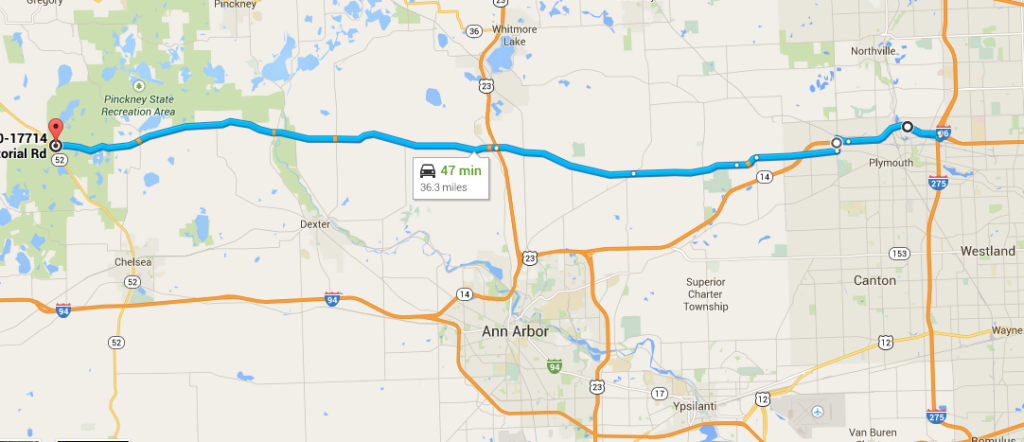 Territorial Drive
Distance: 37 miles
MPH: 40 most of the way, occasional 55 MPH
Best Times to Go: Every Saturday from 9:00 AM to 3:30 PM from May To September
What its like:
If you want to enjoy the Michigan countryside, and have a nice long relaxing cruise, this is the route we recommend. We want to start you off in Plymouth Michigan and then take you West of Ann Arbor by about 20 miles. Great views, fresh air, and easy road to boot.
To get to this great cruising spot we recommend hopping onto M-14 East out of the city and hopping off at Beck Rd. ext. #18. Go South on Beck road then West on North Territory. Enjoy N. Territory until you hit 52 (West of Ann Arbor) and then South to Chelsea Michigan. From there you can hop back on 94, or loop back up and take N. Territorial back the way you came.
We hope you enjoy the ride that we provided, and remember if you ever need to sell your current motorcycle for a fair price, remember us at SellUsYourBike.com