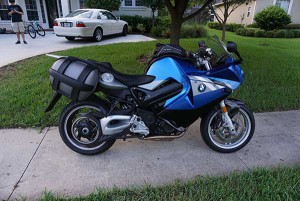 Are you searching for an easy way to find out just how much your motorcycle may be worth? Whether you are looking to sell your motorcycle soon, or you are in need of an appraisal for other purposes, our motorcycle appraisal form is an easy way to find what you are looking for.
Our motorcycle professionals provide accurate motorcycle appraisals to motorcycle owners across the country. We ask that when requesting an appraisal, you fill out the information completely and accurately, including any damages or customization work. Correct information will allow us to give you the best appraisal on your used motorcycle.
If you appreciate the appraisal that we give and decide that you want to sell your bike now, we would love to help you with that as well. We will even come to the location of your choice and pick up your used motorcycle so you do not have to deal with shipping your motorcycle.
We have recently purchased motorcycles from those who have completed an appraisal in: