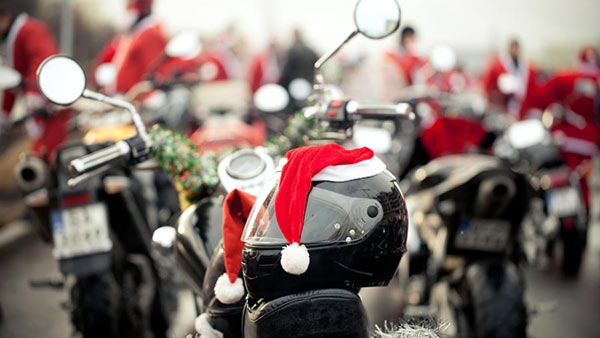 Oops! It's December and those Christmas bills are beginning to come in. You didn't realize how much you were spending then, but, you sure do now. The question is, how will you pay those bills coming due?
If you have a motorcycle that you want to sell to raise some quick cash, then tell us about your motorcycle so we can make you a fair price cash offer to buy your motorcycle from you. Yes, we are buying a motorcycle in December and we are paying fair prices for every bike we buy.
Sell Your Motorcycle To Pay Holiday Bills
You may have been considering selling your motorcycle for a while anyway and now that all of those bills are piling up. In addition, you may know that you need to sell your motorcycle. You don't want to seem desperate to sell your motorcycle and you don't want to be taken advantage of. Also, it's not even riding season in the northern part of the United States. So you may be worried about selling your motorcycle now.
Don't be worried. We buy motorcycles year-round from all across the northern part of the United States. Also, anywhere in the continental United States. We pay fair cash prices for every motorcycle we buy at any time of the year. Because it's not riding season in most of the U.S., we know you can't ride your bike to us to sell it. We will come to you to buy your motorcycle. Also, we travel across the entire United States buying used motorcycles year-round. We may be headed in your direction right now.
So before that next bill comes in and before any of your bills become overdue, sell us your motorcycle for cash. Pay off the bills of this holiday season and then pledge to yourself to not spend so much next year so you won't be faced again with the same situation.
Selling us your motorcycle is a fast way to get the money you need and to keep the creditors off your back. Tell us about the motorcycle you want to sell fast for cash!