The sun is out and the sky is finally clear of storm clouds and fog! It's finally warm enough in Michigan to enjoy the great outdoors! Now we can get our ATV's and go have some fun! Darting through knee-high mud and having an excuse to get dirty is why many of us ride! The feeling of the wind weaving through your hair, the freedom, the threat of danger looming overhead. This is why so many people love ATV riding! Given that, Why would I sell my ATV? For cash would be the most obvious reason.
Why Would You Sell Your ATV?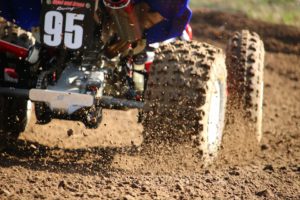 Okay, now the downside. Although there are many benefits to riding your ATV in Michigan, we only get about 6 months of riding time due to the rapidly changing and dare I say, bipolar weather. Let's not mention the little space available for riding, regarding all of the new construction and lack of Motocross trails, especially in Southeast Michigan. For this reason, a lot of people search the Internet on "where to sell my ATV."
With the economy as poor as it is, many people are limited on cash and can't handle having a four-wheeler just sitting there. That's where we come in! Sell Us Your Bike has been buying ATVs (and motorcycles) in the U.S. for over 20 years. Originally located in Michigan, we buy directly from owners and dealers in nearly every state.
Sell Us Your ATV
Sell Us Your Bike offers the best value for your used ATV's, motorbikes, and dirt bikes. It is our goal to help relieve some of the financial stress on you and your family in this difficult time. We pay owners a fair price for their vehicles and will even cover advance payment so you know you're getting the best deal with no hassle! Also, we'll handle the banks for loan payoffs that way you have nothing to worry about.
Too busy to take time off to sell your vehicle? No problem! Our vehicular experts will pick up your machine anywhere in the United States! Your home, workplace, storage facility, anywhere that is convenient for you.  So if you've searched for an ATV buyer "near me," call us or get a free quote today!