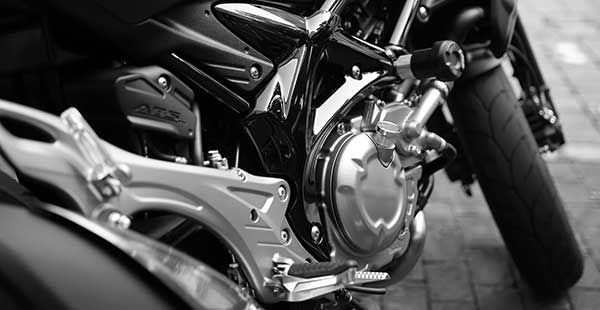 Building your first custom motorcycle can be an exciting time. Many custom builders started off in their own garage building bikes on the weekend like Orange County Chopper. Of course there are some pitfalls and unforeseen circumstances that you may want to consider before building your bike.
The first step, before you do anything is the planning. Everybody likes to just rush into building everything and wing it as you go. Save yourself a giant headache, write and draw everything out. Do your research, and make a comprehensive plan for your bike. List out the parts you need, the color scheme, take pictures if you are tearing down a a old bike. The more detailed reference and out line you have the better.
The next step is to have extra cash on hand. There will be costs you just did not account for, such as missing gaskets or broken parts. You will need the money to keep the build going. Having a more experienced builder to help you is always a great idea as well. Having the proper parts ahead of time is a great idea so you are not waiting on deliveries. If you are building your frame from scratch you should decide on what time of tubing to use such as DOM tubing or seamless tubing.
When Building Motorcycles Have A Schedule
Sticking to a schedule is a very important step.  Especially stick to your schedule if you are building the bike for someone else. But even if you are building a bike for yourself you should stick to your schedule. How many times have people put off half done projects, just to never come back to them or loose parts over time.
Take lots of reference photos while building. Not everyone has a photographic memory, but buy taking pictures you build a nice reference library to help you. Another important step you may not consider, is to have the right tool for the job. This may sound simple but you will be amazed the time it will save using the proper tool.
The final advice is to work slowly, take your time and remember it will not be perfect.
If you are looking to sell your old motorcycle because you are building a new one or if you are looking to sell a custom chopper you bought, we would love to hear from you. We buy used bikes all the time and the process is easy. Just give us a call at 1-800-963-9216 or fill out our easy quote form for a fair price on your used bike!