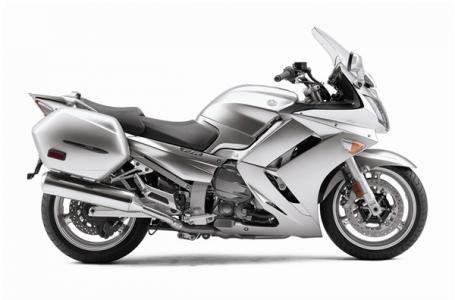 The FJR1300A supersport touring bike boasts standard ABS and adjustable ergonomics – that widens the gap between it and common sport tourers more than ever.
The FJR1300A
Introduced in Europe in 2001 before coming to the United States in 2002, the FJR1300A gained a big following. This Yamaha bike boasts a 1,298 cc transverse-mounted inline-four engine with four valves per cylinder. Also, the transmission uses a five-speed manual gearbox with wide-ratio gears.  The electrical system is a standard 12-volt electrical system.
Deep, smooth power that sends you down the road like a flat rock skimming a smooth lake, it features a perfectly tuned chassis that bends gracefully into corners and powerful brakes with advanced ABS that bring you to a confident stop in all kinds of weather. Also, with features like heated grips, adjustable windscreen, and much more, there's nothing more you could ever want or need.
Sell Your Yamaha Today
If you are looking to sell your Yamaha FJR1300A, look no further than Sell Us Your Bike.  We keep the process easy and hassle-free. Simply start by filling out the form below.  Once we receive your submission we will contact you with a great offer. Once the offer is accepted we will issue payment and arrange to pick up the bike. Just that simple!
Finally, when it comes to selling your Yamaha motorcycle online, your best option is Sell Us Your Bike! Use the form below or give us a call at 1-800-963-9216!
Free Online Quote!
"*" indicates required fields