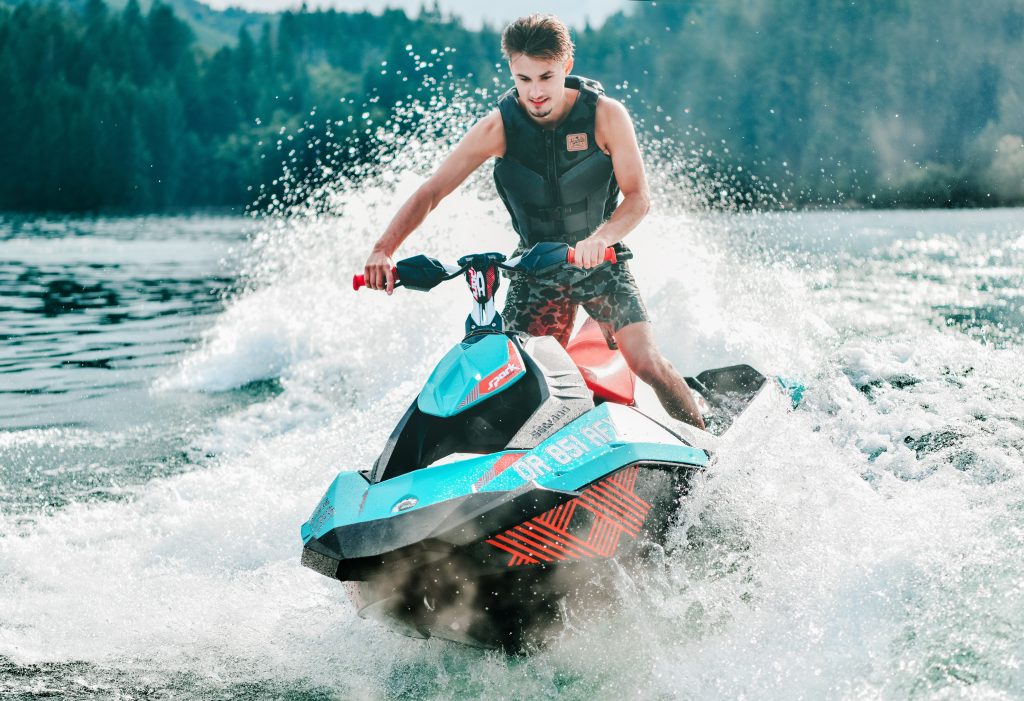 If you are looking to own a personal watercraft, it's hard to know where to begin. The reasons behind this purchase can vary. Maybe you are adrenaline-junky and need a little excitement. You could be looking for a new recreational activity. Regardless, it is important to know your options when it comes to personal watercraft.
What is a Personal Watercraft?
First of all, what is a personal watercraft?
A personal watercraft (PWC) is a recreational watercraft that allows the riders to sit or stand on it. This differs from boats, which require the riders to be inside. They use an inboard jet drive for its movement. There are two variations of PWC. The first is the "sit-down" type, where the driver is mainly sitting and can carry 2-3 passengers. The opposite is the "stand-up" type, which is a one-person watercraft and used in the competitive scene.
In addition, PWC is not restricted in the same ways as a boat. They are easy to maneuver in comparison. Also, they are much cheaper in price and maintenance.
What PWC is Best For You?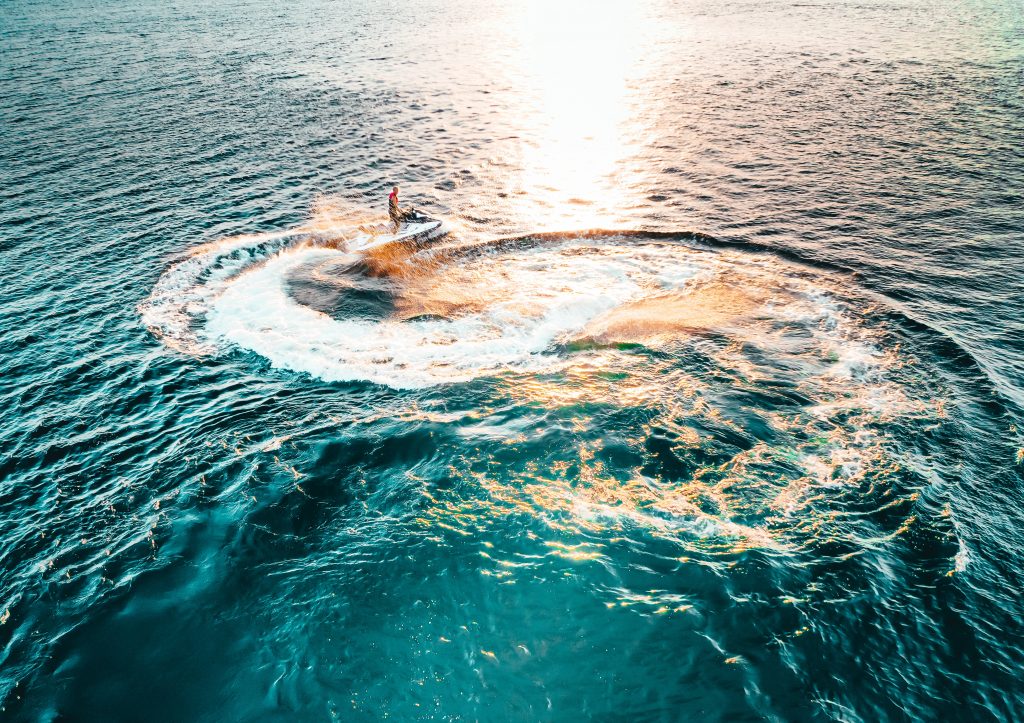 Now that you understand what a personal watercraft is, it's time to choose what type. When it comes to selection, there are three types of personal watercraft: Jet Ski, Sea-Doo, or Waverunner. But what is the difference between these three?
Jet Ski
The Jet Ski is the most well-known of the three. For a long time, the Jet Ski was the only model available. Jet Skis are known for their high performance and having great quality. In addition to its reputation for being fast and powerful, it is made for people for a wild ride. However, Jet Skis are more expensive in comparison because of this. But if you are looking for a fun ride and sleek-looking PWC, the Jet Ski is perfect.
Sea-doo
If you are just starting out, the Sea-Doo might be for you. When it comes to value, it cannot be beaten. It is a good entry-level personal watercraft with models that favor beginners. It retains a broad range and easier to maneuver than other models. Although you might have to exchange some comfortability, a Sea-Doo is an excellent choice.
Waverunner
If you are looking for personal watercraft for the family, then you should look at the Waverunner. It is an all-around PWC, working for personal or family use. Waverunners can sit with multiple people, allowing you to go with your friends or children. Furthermore, they have a large range of types (recreational use to luxury). Waverunners have speed, allowing you to get an adrenaline rush during your ride. You will be feeling a hole in your pocket though.
Personal Watercraft Lifestyle
Whether you live on the ocean or near a lake, you can get a lot of enjoyment from owning your own PWC. You can explore the open water with higher mobility than a boat. You can also use it to tow tubes or wakeboards, allowing you to enjoy aspects of water life.
Looking to sell your PWC, get a quote today by clicking the button below.