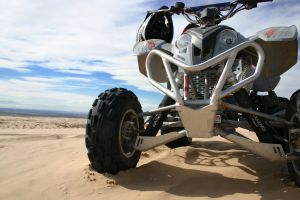 From big-name to small-name brands, there are many hot brands of ATVs. Since debuting in 1961, these all-terrain vehicles have been helping people with chores and giving them thrills!  There are many benefits to owning an ATV, from work to recreational use. And each year, new models have appeared. Consequently, people eventually upgrade and need to sell their old ATVs. Despite being used, many people are looking at ATVs. Especially popular brands!
---
Hot Brands of ATVs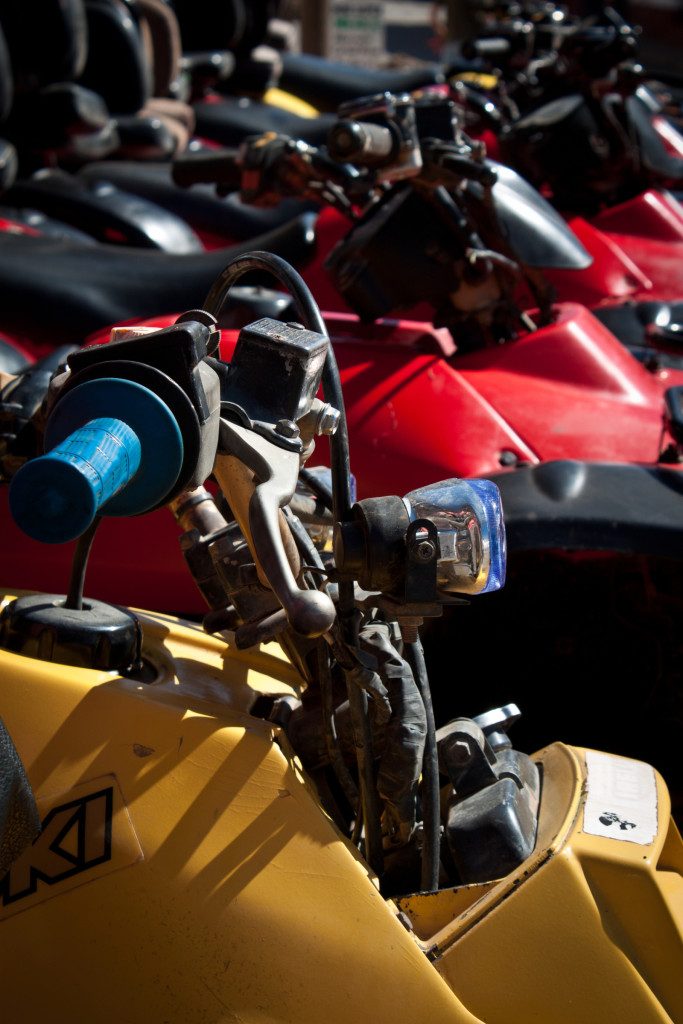 Although the first ATV was released in 1961, it was Honda is that made these machines a household name. Since then, major companies have made their own ATVs. In addition, lesser-known brands continue to make their own ATVs to compete. There are a lot of ATV options out there. However, there are some ATVs that stand above the rest. So let's showcase some amazing ATVs!
Yamaha Raptor
Sadly, this isn't a dinosaur. However, the Yamaha Raptor is a beast. The Raptor 600/700. While Raptor 700 design is the current model, both are amazing thrill rides. These ATVs are popular to use on sand dunes or desert areas. For many, the Yamaha Raptor is considered a true sport ATV. So for those who like sand dunes and ATV sports, the Raptor is a great choice.
Polaris Sportsman
While people have more exposure to Yamaha and other big-names, Polaris makes amazing ATVs. One of these vehicles is the Polaris Sportsman. Due to the Sportsman coming out in the late 90s, it had the benefits of using the first generation CTV transmission and introducing independent rear suspension. Since then, the Sportsman has only improved. The latest models came with cool features like onboard storage. In addition to a fair price tag, the Sportsman is a hot brand of ATV that people can afford.
Honda TRX
When the first TRX came out, it was legendary. Although the initial model was only in production for 4 years, it gained the reputation of being the fastest ATV of all time. Since then, the TRX line has become a popular line with Honda. Although there are many variations in the TRX lineup, they are known for their easy use, durability, and speed. There a different types to fit what the rider wants, making all branches of the TRX desirable
---
Sell Hot Brands of ATVs
Hot Brands of ATVs are always in demand. However, every type and brand of ATV has buyers. But there is one big question to answer. Where can I sell my ATV?
At Sell Us Your Bike, we buy ATVs nationwide. For decades, our company has been buying ATVs, motorcycles, and other personal vehicles. Our goal is to provide you with a great selling experience. Unlike most buyers, Sell Us Your Bike is interested in all brands. So even if you don't have one of these hot brands, your ATV is still valuable. With our system, we come to you to pick up your used ATV and give you cash. No traveling and no waiting! Furthermore, our years of experience allow us to see the value of your ATV and give you a fair price!
Interested in selling an ATV or other vehicles?