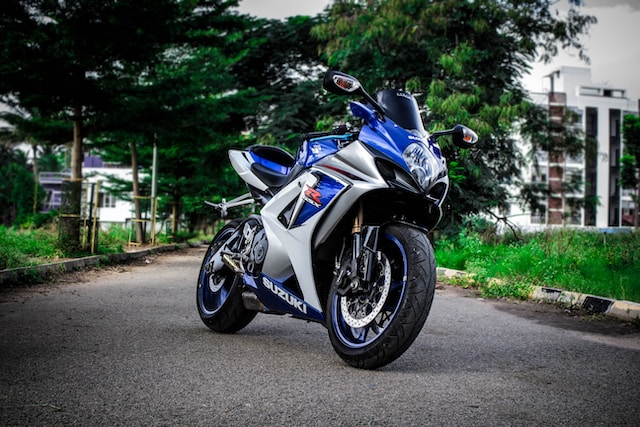 When it comes to the best motorcycle brands, Suzuki Motorcycles is among the top tier. Suzuki bikes compete with other renowned brands like Kawasaki and Honda. However, many people do not understand what makes this motorcycle brand so valuable. In addition to having popular bike models, Suzuki has a reputation for being a high-quality brand.
Impeccable Reputation
It's hard to believe that Suzuki has only been producing motorcycles since 1952. It may sound like a long time However, many of the top-name manufacturers started decades before Suzuki. In that time, the company has become one of the leading motorcycle manufacturers in the world. This is likely due to Suzuki's impeccable reputation for innovations and improving its motorcycles with new technology and features to enhance performance, safety, and rider comfort.
Many riders like Suzuki models for various reasons, including:
Performance
Reliability
Versatility
Innovation
Price
The combination of spectacular performance, reliability, and affordability make Suzuki a top choice for beginners and veteran motorcycle riders. This in turn has made the brand more valuable, especially for previously owned resale. Here are the most popular Suzuki models that Suzuki motorcycle buyers are looking for:
Popular Suzuki Models
Suzuki offers a wide range of motorcycles, and the "best" Suzuki motorcycle for you depends on your personal preferences and needs. However, there are plenty of highly-rated motorcycles that Suzuki offers.
Suzuki GSX-R1000
The Suzuki GSX-R1000 is a high-performance sports bike that is known for its speed, handling, and agility. This bike revolutionized the sportbike, by allowing amazing handling at high RPM. It is lighter and compact, allowing this sportbike to take tight turns with ease.
Suzuki Hayabusa
The Hayabusa has always been a popular choice among street riders. As another high-performance sports bike, the Hayabusa is known for its speed and power, and it has set records for being one of the fastest production motorcycles in the world. Furthermore, its sleek appearance makes it aesthetically pleasing.
Suzuki SV650
A versatile and affordable option, the SV650 is a popular choice for riders who want a well-rounded motorcycle that can handle a variety of riding styles. In addition, the SV650 produces low emissions making it a more eco-friendly option compared to the Suzuki models.
Suzuki DR-Z400SM
If you are looking for the ideal off-road bike, then the Suzuki DR-Z400SM is for you! This is a supermoto-style motorcycle that is designed for both on-road and off-road use, making it a great option for riders who want a versatile bike.
Suzuki V-Strom 650
A popular adventure bike, the V-Strom 650 is known for its comfortable ride, excellent handling, and durability. This mid-weight, sport-touring motorcycle gives a rush on every ride!
Due to a variety of Suzuki models, these motorcycles are always in demand. To learn what your Suzuki is worth get a Free Appraisal. If you want to get cash for your Suzuki motorcycle now, and fill out our no-obligation, free quote form!