Without a doubt, Kawasaki motorcycles stand out in the industry. Although the company did not invent the motorcycle, Kawasaki has made great innovations in the industry with its unique models. Many of these designs are appealing to almost everyone! This brand has dirt bikes, street bikes, and other amazing models. So let's look at a few of these best-selling Kawasaki motorcycles
Best-Selling Kawasaki Motorcycles
Honestly, we're sure there is going to be some debate. We've gathered some stats from metric bikes sold and some Kawasaki motorcycle buyers and here are a few that make the list.
Kawasaki Ninja ZX10R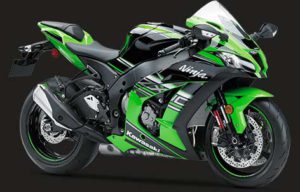 The Kawasaki Ninja Zx10R is one of the best sports bikes that the company has created this year. The Ninja series has always produced amazing models, however, this latest bike is the pinnacle of speed! This bike is meant to meet the rigorous requirements for professional racing. It offers everything that a racer would need in a sport bike including superior break control, corner management function, and a quick start!
Kawasaki Vulcan 1700 Voyager ABS
It is time to meet the ultimate journey companion. The Vulcan series has always had an amazing line-up of touring motorcycles. The 1700 Voyager ABS sports an outstanding 107 horsepower from a 1700cc liquid-cooled V-twin engine. In addition, the Vulcan has superior storage capabilities due to having trunk and saddlebags. The cherry on top is the motorcycle has headphone connectivity and integrated radio and stereo system!
Kawasaki KX450
This Kawasaki dirtbike has been making waves in motocross championships for years. Built with a lightweight aluminum frame and adjustable Uni-Trak gas-charged rear shock, the KX450 is an award-winning motorcycle. Anyone who owns this bike will have a blast riding it!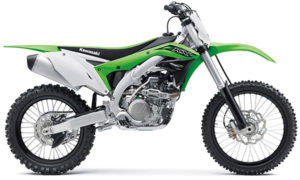 Sell Your Kawasaki
Now is the best time to sell your Kawasaki! Whether selling it to upgrade or just want the cash, we can make the best offer at Sell Us Your Bike! The process is streamlined to make selling your Kawasaki easy! Just get a quote and our professionals will make a generous offer. Once you accept the offer, we will come to pick up your used motorcycle and give you cash! It's that easy!